Maleficent: Mistress of Evil
PG
for intense sequences of fantasy action/violence and brief scary images


Angelina Jolie, Elle Fanning

-

1 hr. 58 mins.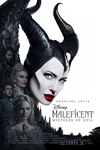 Maleficent: Mistress of Evil is a fantasy adventure that picks up several years after "Maleficent," in which audiences learned of the events that hardened the heart of Disney's most notorious villain and drove her to curse a baby Princess Aurora. The film continues to explore the complex relationship between the horned fairy and the soon to be Queen as they form new alliances and face new adversaries in their struggle to protect the moors and the magical creatures that reside within.
Official Site
Trailer
---
Zombieland: Double Tap
R
for bloody violence, language throughout, some drug and sexual content


Emma Stone, Woody Harrelson

-

1 hr. 39 mins.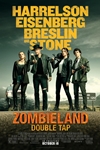 A decade after Zombieland became a hit film and a cult classic, the lead cast (Woody Harrelson, Jesse Eisenberg, Abigail Breslin, and Emma Stone) have reunited with director Ruben Fleischer (Venom) and the original writers Rhett Reese & Paul Wernick (Deadpool) for Zombieland: Double Tap. In the sequel, written by Rhett Reese & Paul Wernick and Dave Callaham, through comic mayhem that stretches from the White House and through the heartland, these four slayers must face off against the many new kinds of zombies that have evolved since the first movie, as well as some new human survivors. But most of all, they have to face the growing pains of their own snarky, makeshift family.
Official Site
Trailer
---
The Addams Family
PG
for macabre and suggestive humor, and some action


Oscar Isaac, Charlize Theron

-

1 hr. 45 mins.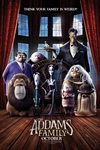 Get ready to snap your fingers! The first family of Halloween, the Addams Family, is back on the big screen in the first animated comedy about the kookiest family on the block. Funny, outlandish, and completely iconic, the Addams Family redefines what it means to be a good neighbor.
Official Site
Trailer
---
Gemini Man
PG-13
for violence and action throughout, and brief strong language


Will Smith, Mary Elizabeth Winstead

-

1 hr. 57 mins.
Gemini Man is an innovative action-thriller starring Will Smith as Henry Brogan, an elite assassin, who is suddenly targeted and pursued by a mysterious young operative that seemingly can predict his every move.
Official Site
Trailer
---
Jexi
R
for strong/crude sexual content and language throughout, some drug use and graphic nudity


Adam Devine, Rose Byrne

-

1 hr. 24 mins.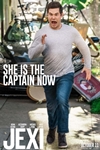 Phil (Adam Devine) has a major dependency issue - he's addicted to his phone. He has no friends, he has a job writing pop culture "Top 10" lists, and his love life is non-existent. But his Facebook status is about to change. When he is forced to upgrade his phone, the latest model comes with an unexpected feature...Jexi (Rose Byrne) - an A.I. life coach, virtual assistant and cheerleader. With her help, Phil begins to get a real life. But as he becomes less dependent on his phone, Jexi's artificial intelligence morphs into a tech nightmare determined to keep Phil all to herself, even if it means ruining his chances of finding success.
Official Site
Trailer
---
Joker
R
for strong bloody violence, disturbing behavior, language and brief sexual images


Joaquin Phoenix, Robert De Niro

-

2 hr. 2 mins.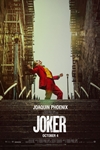 "Joker" centers around the iconic arch-nemesis and is an original, standalone story not seen before on the big screen. The exploration of Arthur Fleck (Joaquin Phoenix), a man disregarded by society, is not only a gritty character study, but also a broader cautionary tale.
Official Site
Trailer
---
Downton Abbey
PG
for thematic elements, some suggestive material, and language


Hugh Bonneville, Laura Carmichael

-

2 hr. 1 mins.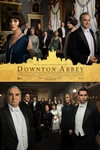 Downton Abbey follows the lives of the Crawley family and the servants who worked for them at the turn of the 20th century in an Edwardian English country house.
Official Site
Trailer
---
Rambo: Last Blood
R
strong graphic violence, grisly images, drug use and language


Sylvester Stallone, Paz Vega

-

1 hr. 29 mins.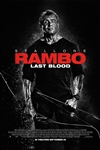 When the daughter of one of his friends is kidnapped, Rambo- who has been working on a ranch- crosses the U.S.-Mexico border and quickly finds himself up against the full might of one of Mexico's most violent cartels.
Official Site
Trailer
---
It Chapter Two
R
for disturbing violent content and bloody images throughout, pervasive language, and some crude sexual material


Jessica Chastain, Bill Skarsgård

-

2 hr. 49 mins.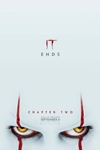 Evil resurfaces in Derry when the Losers Club reunite, and they return to where it all began in IT CHAPTER TWO.
Official Site
Trailer
---
Angel Has Fallen
R
for violence and language throughout


Gerard Butler, Morgan Freeman

-

2 hr. 1 mins.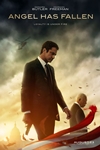 Secret Service Agent Mike Banning is framed for the attempted assassination of the President and must evade his own agency and the FBI as he tries to uncover the real threat.
Official Site
Trailer
---
Overcomer
PG
for some thematic elements


Alex Kendrick, Shari Rigby

-

1 hr. 59 mins.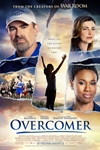 Life changes overnight for coach John Harrison when his high school basketball team and state championship dreams are crushed under the weight of unexpected news. When the largest manufacturing plant shuts down and hundreds of families leave their town, John questions how he and his family will face an uncertain future. After reluctantly agreeing to coach cross-country, John and his wife, Amy, meet an aspiring athlete who's pushing her limits on a journey toward discovery. Inspired by the words and prayers of a new-found friend, John becomes the least likely coach helping the least likely runner attempt the impossible in the biggest race of the year.
Official Site
Trailer
---
Good Boys
R
for strong crude sexual content, drug and alcohol material, and language throughout - all involving tweens


Jacob Tremblay, Keith L. Williams

-

1 hr. 29 mins.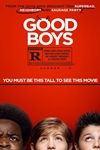 Just how bad can one day get? The creative minds behind Superbad, Pineapple Express and Sausage Party take on sixth grade hard in the outrageous comedy, Good Boys.
After being invited to his first kissing party, 12-year-old Max is panicking because he doesn't know how to kiss. Eager for some pointers, Max and his best friends Thor and Lucas decide to use Max's dad's drone - which Max is forbidden to touch - to spy (they think) on a teenage couple making out next door.
But when things go ridiculously wrong, the drone is destroyed. Desperate to replace it before Max's dad gets home, the boys skip school and set off on an odyssey of epically bad decisions involving some accidentally stolen drugs, frat-house paintball, and running from both the cops and terrifying teenage girls.
Official Site
Trailer
---
The Angry Birds Movie 2
PG



Jason Sudeikis, Josh Gad

-

1 hr. 31 mins.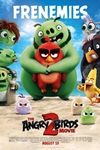 The flightless angry birds and the scheming green piggies take their beef to the next level in The Angry Birds Movie 2! When a new threat emerges that puts both Bird and Pig Island in danger, Red (Jason Sudeikis), Chuck (Josh Gad), Bomb (Danny McBride), and Mighty Eagle (Peter Dinklage) recruit Chuck's sister Silver (Rachel Bloom) and team up with pigs Leonard (Bill Hader), his assistant Courtney (Awkwafina), and techpig Garry (Sterling K. Brown) to forge an unsteady truce and form an unlikely superteam to save their homes.
Official Site
Trailer
---
Fast & Furious Presents: Hobbs & Shaw
PG-13
for prolonged sequences of action and violence, suggestive material and some strong language


Dwayne Johnson, Jason Statham

-

2 hr. 16 mins.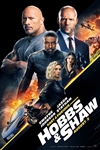 Ever since hulking lawman Hobbs (Johnson), a loyal agent of America's Diplomatic Security Service, and lawless outcast Shaw (Statham), a former British military elite operative, first faced off in 2015's Furious 7, the duo have swapped smack talk and body blows as they've tried to take each other down.
But when cyber-genetically enhanced anarchist Brixton (Idris Elba) gains control of an insidious bio-threat that could alter humanity forever - and bests a brilliant and fearless rogue MI6 agent (The Crown's Vanessa Kirby), who just happens to be Shaw's sister - these two sworn enemies will have to partner up to bring down the only guy who might be badder than themselves.
Official Site
Trailer
---
Once Upon a Time...in Hollywood
R
for language throughout, some strong graphic violence, drug use, and sexual references


Leonardo DiCaprio, Brad Pitt

-

2 hr. 41 mins.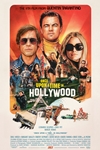 Quentin Tarantino's Once Upon a Time...in Hollywood visits 1969 Los Angeles, where everything is changing, as TV star Rick Dalton (Leonardo DiCaprio) and his longtime stunt double Cliff Booth (Brad Pitt) make their way around an industry they hardly recognize anymore. The ninth film from the writerdirector features a large ensemble cast and multiple storylines in a tribute to the final moments of Hollywood's golden age.
Official Site
Trailer
---
The Lion King
PG
for sequences of violence and peril, and some thematic elements


Donald Glover, Beyoncé Knowles-Carter

-

1 hr. 58 mins.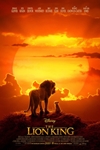 From Disney Live Action, director Jon Favreau's all-new -The Lion King- journeys to the African savanna where a future king is born. Simba idolizes his father, King Mufasa, and takes to heart his own royal destiny. But not everyone in the kingdom celebrates the new cub's arrival. Scar, Mufasa's brother -and former heir to the throne- has plans of his own. The battle for Pride Rock is ravaged with betrayal, tragedy and drama, ultimately resulting in Simba's exile. With help from a curious pair of newfound friends, Simba will have to figure out how to grow up and take back what is rightfully his.
Official Site
Trailer
---
Spider-Man: Far from Home
PG-13
for sci-fi action violence, some language and brief suggestive comments


Tom Holland, Samuel L. Jackson

-

2 hr. 9 mins.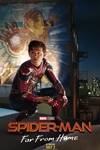 Following the events of Avengers: Endgame, Spider-Man must step up to take on new threats in a world that has changed forever.
Official Site
Trailer
---
Toy Story 4
G



Tom Hanks, Tim Allen

-

1 hr. 40 mins.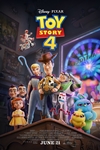 Woody has always been confident about his place in the world and that his priority is taking care of his kid, whether that's Andy or Bonnie. But when Bonnie adds a reluctant new toy called "Forky" to her room, a road trip adventure alongside old and new friends will show Woody how big the world can be for a toy.
Official Site
Trailer
---