Brahms: The Boy II
PG-13
for terror, violence, disturbing images and thematic elements


Katie Holmes, Ralph Ineson

-

1 hr. 26 mins.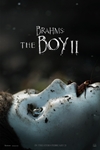 Unaware of the terrifying history of Heelshire Mansion, a young family moves into a guest house on the estate where their young son soon makes an unsettling new friend, an eerily life-like doll he calls Brahms.
Official Site
Trailer
---
Downhill
R
for language and some sexual material


Julia Louis-Dreyfus, Will Ferrell

-

1 hr. 25 mins.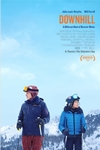 Barely escaping an avalanche during a family ski vacation in the Alps, a married couple is thrown into disarray as they are forced to reevaluate their lives, and how they truly feel about each other.
Official Site
Trailer
---
The Photograph
PG-13
for sexuality and brief strong language


Issa Rae, Lakeith Stanfield

-

1 hr. 46 mins.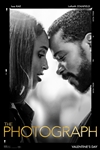 When famed photographer Christina Eames unexpectedly dies, she leaves her estranged daughter Mae Morton (Rae) hurt, angry and full of questions. When a photograph tucked away in a safe-deposit box is found, Mae finds herself on a journey delving into her mother's early life and ignites a powerful, unexpected romance with a rising-star journalist, Michael Block (Stanfield).
Official Site
Trailer
---
Sonic The Hedgehog
PG
for action, some violence, rude humor and brief mild language


James Marsden, Ben Schwartz

-

1 hr. 38 mins.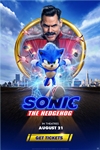 SONIC THE HEDGEHOG is a live-action adventure comedy based on the global blockbuster videogame franchise from Sega that centers on the infamously brash bright blue hedgehog. The film follows the (mis)adventures of Sonic as he navigates the complexities of life on Earth with his newfound - human - best friend Tom Wachowski (James Marsden). Sonic and Tom join forces to try and stop the villainous Dr. Robotnik (Jim Carrey) from capturing Sonic and using his immense powers for world domination. The film also stars Tika Sumpter and Ben Schwartz as the voice of Sonic.
Official Site
Trailer
---
Harley Quinn: Birds of Prey
R
for strong violence and language throughout, and some sexual and drug material


Margot Robbie, Mary Elizabeth Winstead

-

1 hr. 49 mins.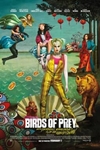 You ever hear the one about the cop, the songbird, the psycho and the mafia princess? "Birds of Prey (And the Fantabulous Emancipation of One Harley Quinn)" is a twisted tale told by Harley herself, as only Harley can tell it. When Gotham's most nefariously narcissistic villain, Roman Sionis, and his zealous right-hand, Zsasz, put a target on a young girl named Cass, the city is turned upside down looking for her. Harley, Huntress, Black Canary and Renee Montoya's paths collide, and the unlikely foursome has no choice but to team up to take Roman down.
Official Site
Trailer
---
The Gentlemen
R
for violence, language throughout, sexual references and drug content


Matthew McConaughey, Charlie Hunnam

-

1 hr. 53 mins.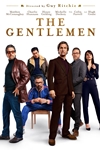 THE GENTLEMEN follows American expat Mickey Pearson who built a highly profitable marijuana empire in London. When word gets out that he's looking to cash out of the business forever it triggers plots, schemes, bribery and blackmail in an attempt to steal his domain out from under him.
Official Site
Trailer
---
The Turning
PG-13
for terror, violence, disturbing images, brief strong language and some suggestive content


Mackenzie Davis, Finn Wolfhard

-

1 hr. 34 mins.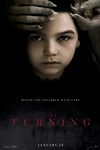 The Turning takes us to a mysterious estate in the Maine countryside, where newly appointed nanny Kate is charged with the care of two disturbed orphans, Flora and Miles. Quickly though, she discovers that both the children and the house are harboring dark secrets and things may not be as they appear.
Official Site
Trailer
---
Bad Boys For Life
R
for strong bloody violence, language throughout, sexual references and brief drug use


Will Smith, Martin Lawrence

-

2 hr. 3 mins.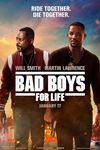 The Bad Boys Mike Lowrey (Will Smith) and Marcus Burnett (Martin Lawrence) are back together for one last ride in the highly anticipated Bad Boys for Life.
Official Site
Trailer
---
Dolittle
PG
for some action, rude humor and brief language


Robert Downey Jr., Antonio Banderas

-

1 hr. 41 mins.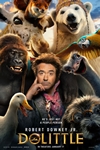 After losing his wife seven years earlier, the eccentric Dr. John Dolittle, famed doctor and veterinarian of Queen Victoria's England, hermits himself away behind the high walls of Dolittle Manor with only his menagerie of exotic animals for company. But when the young queen falls gravely ill, a reluctant Dolittle is forced to set sail on an epic adventure to a mythical island in search of a cure, regaining his wit and courage as he crosses old adversaries and discovers wondrous creatures.
Official Site
Trailer
---
Underwater
PG-13
for sci-fi action and terror, and brief strong language


Kristen Stewart, Vincent Cassel

-

1 hr. 35 mins.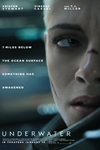 A crew of underwater researchers must scramble to safety after an earthquake devastates their subterranean laboratory.
Official Site
Trailer
---
1917
R
for violence, some disturbing images, and language


Richard Madden, Benedict Cumberbatch

-

1 hr. 59 mins.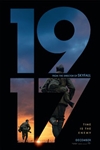 At the height of the First World War, two young British soldiers, Schofield (Captain Fantastic's George MacKay) and Blake (Game of Thrones' Dean-Charles Chapman) are given a seemingly impossible mission. In a race against time, they must cross enemy territory and deliver a message that will stop a deadly attack on hundreds of soldiers - Blake's own brother among them.
Official Site
Trailer
---
Little Women
PG
for thematic elements and brief smoking


Saoirse Ronan, Emma Watson

-

2 hr. 15 mins.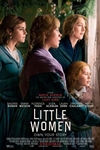 Writer-director Greta Gerwig (Lady Bird) has crafted a Little Women that draws on both the classic novel and the writings of Louisa May Alcott, and unfolds as the author's alter ego, Jo March, reflects back and forth on her fictional life. In Gerwig's take, the beloved story of the March sisters - four young women each determined to live life on her own terms -- is both timeless and timely. Portraying Jo, Meg, Amy, and Beth March, the film stars Saoirse Ronan, Emma Watson, Florence Pugh, Eliza Scanlen, with Timothée Chalamet as their neighbor Laurie, Laura Dern as Marmee, and Meryl Streep as Aunt March.
Official Site
Trailer
---
Spies in Disguise
PG
for action, violence, and rude humor


Will Smith, Tom Holland

-

1 hr. 42 mins.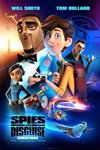 Super spy Lance Sterling (Will Smith) and scientist Walter Beckett (Tom Holland) are almost exact opposites. Lance is smooth, suave and debonair. Walter is - not. But when events take an unexpected turn, this unlikely duo are forced to team up for the ultimate mission that will require an almost impossible disguise - transforming Lance into the brave, fierce, majestic... pigeon. Walter and Lance suddenly have to work as a team, or the whole world is in peril.
Official Site
Trailer
---
Jumanji: The Next Level
PG-13
for adventure action, suggestive content and some language


Dwayne Johnson, Kevin Hart

-

2 hr. 3 mins.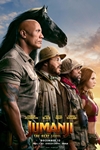 In Jumanji: The Next Level, the gang is back but the game has changed. As they return to Jumanji to rescue one of their own, they discover that nothing is as they expect. The players will have to brave parts unknown and unexplored, from the arid deserts to the snowy mountains, in order to escape the world's most dangerous game.
Official Site
Trailer
---
Richard Jewell
R
for language including some sexual references, and brief bloody images


Sam Rockwell, Kathy Bates

-

2 hr. 11 mins.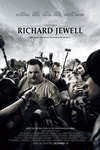 "There is a bomb in Centennial Park. You have thirty minutes." The world is first introduced to Richard Jewell as the security guard who reports finding the device at the 1996 Atlanta bombing-his report making him a hero whose swift actions save countless lives. But within days, the law enforcement wannabe becomes the FBI's number one suspect, vilified by press and public alike, his life ripped apart. Reaching out to independent, anti-establishment attorney Watson Bryant, Jewell staunchly professes his innocence. But Bryant finds he is out of his depth as he fights the combined powers of the FBI, GBI and APD to clear his client's name, while keeping Richard from trusting the very people trying to destroy him.
Official Site
Trailer
---
Knives Out
PG-13
for thematic elements including brief violence, some strong language, sexual references, and drug material


Daniel Craig, Chris Evans

-

2 hr. 10 mins.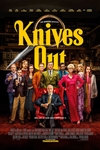 When renowned crime novelist Harlan Thrombey (Christopher Plummer) is found dead at his estate just after his 85th birthday, the inquisitive and debonair Detective Benoit Blanc (Daniel Craig) is mysteriously enlisted to investigate. From Harlan's dysfunctional family to his devoted staff, Blanc sifts through a web of red herrings and self-serving lies to uncover the truth behind Harlan's untimely death.
Official Site
Trailer
---
A Beautiful Day In The Neighborhood
PG
for some strong thematic material, a brief fight, and some mild language


Tom Hanks, Matthew Rhys

-

1 hr. 49 mins.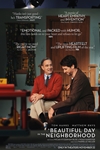 Tom Hanks portrays Mister Rogers in A Beautiful Day in the Neighborhood, a timely story of kindness triumphing over cynicism, based on the true story of a real-life friendship between Fred Rogers and journalist Tom Junod. After a jaded magazine writer (Emmy winner Matthew Rhys) is assigned a profile of Fred Rogers, he overcomes his skepticism, learning about kindness, love and forgiveness from America's most beloved neighbor.
Official Site
Trailer
---
Dark Waters
PG-13
for thematic content, some disturbing images and strong language


Mark Ruffalo, Anne Hathaway

-

2 hr. 6 mins.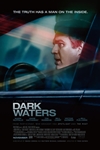 Inspired by a shocking true story, a tenacious attorney (Ruffalo) uncovers a dark secret that connects a growing number of unexplained deaths due to one of the world's largest corporations. In the process, he risks everything - his future, his family, and his own life - to expose the truth.
Official Site
Trailer
---
Ford v Ferrari
PG-13
for some language and peril


Matt Damon, Christian Bale

-

2 hr. 32 mins.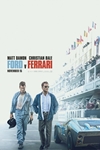 Academy Award-winners Matt Damon and Christian Bale star in this movie based on the remarkable true story of the visionary American car designer Carroll Shelby (Damon) and the fearless British-born driver Ken Miles (Bale), who together battled corporate interference, the laws of physics, and their own personal demons to build a revolutionary race car for Ford Motor Company and take on the dominating race cars of Enzo Ferrari at the 24 Hours of Le Mans in France in 1966.
Official Site
Trailer
---
Playing with Fire
PG
for rude humor, some suggestive material and mild peril


John Cena, Keegan-Michael Key

-

1 hr. 36 mins.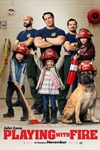 When straight-laced fire superintendent Jake Carson (John Cena) and his elite team of expert firefighters (Keegan-Michael Key, John Leguizamo and Tyler Mane) come to the rescue of three siblings (Brianna Hildebrand, Christian Convery and Finley Rose Slater) in the path of an encroaching wildfire, they quickly realize that no amount of training could prepare them for their most challenging job yet - babysitters. Unable to locate the children's parents, the firefighters have their lives, jobs and even their fire depot turned upside down and quickly learn that kids - much like fires -are wild and unpredictable.
Official Site
Trailer
---
Harriet
PG-13
for thematic content throughout, violent material and language including racial epithets


Cynthia Erivo, Leslie Odom Jr.

-

2 hr. 5 mins.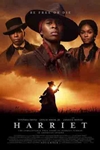 Based on the thrilling and inspirational life of an iconic American freedom fighter, HARRIET tells the extraordinary tale of Harriet Tubman's escape from slavery and transformation into one of America's greatest heroes. Her courage, ingenuity, and tenacity freed hundreds of slaves and changed the course of history.
Official Site
Trailer
---
Maleficent: Mistress of Evil
PG
for intense sequences of fantasy action/violence and brief scary images


Angelina Jolie, Elle Fanning

-

1 hr. 58 mins.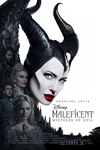 Maleficent: Mistress of Evil is a fantasy adventure that picks up several years after "Maleficent," in which audiences learned of the events that hardened the heart of Disney's most notorious villain and drove her to curse a baby Princess Aurora. The film continues to explore the complex relationship between the horned fairy and the soon to be Queen as they form new alliances and face new adversaries in their struggle to protect the moors and the magical creatures that reside within.
Official Site
Trailer
---
Parasite
R
for language, some violence and sexual content


Song Kang Ho, Chang Hyae Jin

-

2 hr. 13 mins.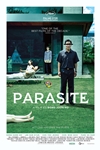 Meet the Park Family: the picture of aspirational wealth. And the Kim Family, rich in street smarts but not much else. Be it chance or fate, these two houses are brought together and the Kims sense a golden opportunity. Masterminded by college-aged Ki-woo, the Kim children expediently install themselves as tutor and art therapist to the Parks. Soon, a symbiotic relationship forms between the two families. The Kims provide indispensable luxury services while the Parks give the Kims a way out of their shabby circumstances. But this new ecosystem is fragile, and soon enough greed and class prejudice threaten to upend the Kims' newfound comfort.
Official Site
Trailer
---
Joker
R
for strong bloody violence, disturbing behavior, language and brief sexual images


Joaquin Phoenix, Robert De Niro

-

2 hr. 2 mins.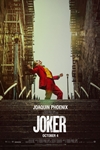 "Joker" centers around the iconic arch-nemesis and is an original, standalone story not seen before on the big screen. The exploration of Arthur Fleck (Joaquin Phoenix), a man disregarded by society, is not only a gritty character study, but also a broader cautionary tale.
Official Site
Trailer
---
Abominable
PG
for some action and mild rude humor


Chloe Bennet, Albert Tsai

-

1 hr. 32 mins.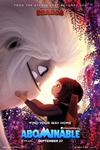 When teenage Yi (Chloe Bennet, Marvel's Agents of S.H.I.E.L.D.) encounters a young Yeti on the roof of her apartment building in Shanghai, she and her mischievous friends, Jin (Tenzing Norgay Trainor) and Peng (Albert Tsai), name him "Everest" and embark on an epic quest to reunite the magical creature with his family at the highest point on Earth.
But the trio of friends will have to stay one-step ahead of Burnish (Eddie Izzard), a wealthy man intent on capturing a Yeti, and zoologist Dr. Zara (Sarah Paulson) to help Everest get home.
Official Site
Trailer
---