The Lion King
PG
for sequences of violence and peril, and some thematic elements


Donald Glover, Beyoncé Knowles-Carter

-

1 hr. 58 mins.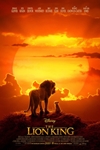 From Disney Live Action, director Jon Favreau's all-new -The Lion King- journeys to the African savanna where a future king is born. Simba idolizes his father, King Mufasa, and takes to heart his own royal destiny. But not everyone in the kingdom celebrates the new cub's arrival. Scar, Mufasa's brother -and former heir to the throne- has plans of his own. The battle for Pride Rock is ravaged with betrayal, tragedy and drama, ultimately resulting in Simba's exile. With help from a curious pair of newfound friends, Simba will have to figure out how to grow up and take back what is rightfully his.
Official Site
Trailer
---
Crawl
R
for bloody creature violence, and brief language


Kaya Scodelario, Barry Pepper

-

1 hr. 27 mins.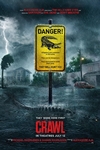 When a massive hurricane hits her Florida hometown, Haley (Kaya Scodelario) ignores evacuation orders to search for her missing father (Barry Pepper). Finding him gravely injured in the crawl space of their family home, the two become trapped by quickly encroaching floodwaters. As time runs out to escape the strengthening storm, Haley and her father discover that the rising water level is the least of their fears.
Official Site
Trailer
---
Stuber
R
for violence and language throughout, some sexual references and brief graphic nudity


Kumail Nanjiani, Dave Bautista

-

1 hr. 33 mins.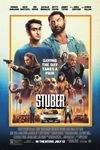 When a mild-mannered Uber driver named Stu (Kumail Nanjiani) picks up a passenger (Dave Bautista) who turns out to be a cop hot on the trail of a brutal killer, he's thrust into a harrowing ordeal where he desperately tries to hold onto his wits, his life and his five-star rating.
Official Site
Trailer
---
Midsommar
R
for disturbing ritualistic violence and grisly images, strong sexual content, graphic nudity, drug use and language


Florence Pugh, Jack Reynor

-

2 hr. 20 mins.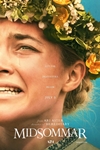 Dani and Christian are a young American couple with a relationship on the brink of falling apart. But after a family tragedy keeps them together, a grieving Dani invites herself to join Christian and his friends on a trip to a once-in-a-lifetime midsummer festival in a remote Swedish village. What begins as a carefree summer holiday in a land of eternal sunlight takes a sinister turn when the insular villagers invite their guests to partake in festivities that render the pastoral paradise increasingly unnerving and viscerally disturbing. From the visionary mind of Ari Aster comes a dread-soaked cinematic fairytale where a world of darkness unfolds in broad daylight.
Official Site
Trailer
---
Spider-Man: Far from Home
PG-13
for sci-fi action violence, some language and brief suggestive comments


Tom Holland, Samuel L. Jackson

-

2 hr. 15 mins.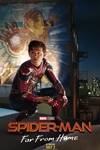 Following the events of Avengers: Endgame, Spider-Man must step up to take on new threats in a world that has changed forever.
Official Site
Trailer
---
Yesterday
PG-13
for suggestive content and language


Lily James, Himesh Patel

-

1 hr. 52 mins.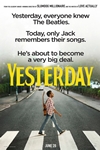 In Yesterday, Himesh Patel is Jack Malik, a struggling singer-songwriter whose dreams of fame are rapidly fading, despite the support and devotion of his childhood best friend, Ellie (Lily James). When Jack wakes up after a freak accident to discover that The Beatles have never existed ... and he finds himself with a very complicated problem, indeed.
Featuring new versions of The Beatles' most beloved hits, Yesterday is written by Richard Curtis (Love Actually) and directed by Academy Award®-winner Danny Boyle (Slumdog Millionaire).
Official Site
Trailer
---
Annabelle Comes Home
R
for horror violence and terror


Mckenna Grace, Patrick Wilson

-

1 hr. 46 mins.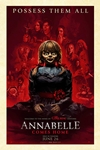 Determined to keep Annabelle from wreaking more havoc, demonologists Ed and Lorraine Warren bring the possessed doll to the locked artifacts room in their home, placing her "safely" behind sacred glass and enlisting a priest's holy blessing. But an unholy night of horror awaits as Annabelle awakens the evil spirits in the room, who all set their sights on a new target - the Warrens' ten-year-old daughter, Judy, and her friends.
Official Site
Trailer
---
Toy Story 4
G



Tom Hanks, Tim Allen

-

1 hr. 40 mins.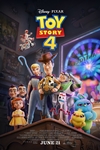 Woody has always been confident about his place in the world and that his priority is taking care of his kid, whether that's Andy or Bonnie. But when Bonnie adds a reluctant new toy called "Forky" to her room, a road trip adventure alongside old and new friends will show Woody how big the world can be for a toy.
Official Site
Trailer
---
Shaft
R
for pervasive language, violence, sexual content, some drug material and brief nudity


Samuel L. Jackson, Jessie T. Usher

-

1 hr. 51 mins.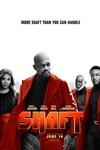 JJ, aka John Shaft Jr. (Usher), may be a cyber security expert with a degree from MIT, but to uncover the truth behind his best friend's untimely death, he needs an education only his dad can provide. Absent throughout JJ's youth, the legendary locked-and-loaded John Shaft (Jackson) agrees to help his progeny navigate Harlem's heroin-infested underbelly. And while JJ's own FBI analyst's badge may clash with his dad's trademark leather duster, there's no denying family. Besides, Shaft's got an agenda of his own, and a score to settle that's professional and personal.
Official Site
Trailer
---
Dark Phoenix
PG-13
for intense sequences of sci-fi violence and action including some gunplay, disturbing images, and brief strong language


James McAvoy, Michael Fassbender

-

1 hr. 53 mins.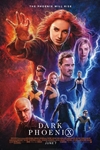 This is the story of one of the X-Men's most beloved characters, Jean Grey, as she evolves into the iconic DARK PHOENIX. During a life-threatening rescue mission in space, Jean is hit by a cosmic force that transforms her into one of the most powerful mutants of all. Wrestling with this increasingly unstable power as well as her own personal demons, Jean spirals out of control, tearing the X-Men family apart and threatening to destroy the very fabric of our planet. The film is the most intense and emotional X-Men movie ever made. It is the culmination of 20 years of X-Men movies, as the family of mutants that we've come to know and love must face their most devastating enemy yet -- one of their own.
Official Site
Trailer
---
Late Night
R
for language throughout and some sexual references


Emma Thompson, Mindy Kaling

-

1 hr. 42 mins.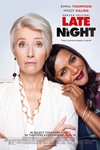 Emma Thompson plays Katherine Newbury, who is a legendary late-night talk show host, whose world is turned upside down when she hires her only female staff writer played by Kaling. Originally intended to smooth over diversity concerns, her decision has unexpectedly hilarious consequences as two women separated by culture and generation are united by their love of a biting punchline.
Official Site
Trailer
---
The Secret Life of Pets 2
PG
for some action and rude humor


Kevin Hart, Jenny Slate

-

1 hr. 26 mins.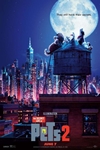 Terrier Max is coping with some major life changes. His owner is now married and has a toddler, Liam. Max is so worried about protecting the boy that he develops a nervous tic. On a family trip to a farm, Max and mutt Duke encounter canine-intolerant cows, hostile foxes and a terrifying turkey, all of which only elevates Max's anxiety. Luckily, Max gets some guidance from veteran farm dog Rooster, who pushes Max to ditch his neuroses, find his inner alpha, and give Liam a little more freedom.
Official Site
Trailer
---
Godzilla: King of the Monsters
PG-13
for sequences of monster action violence and destruction, and for some language


Kyle Chandler, Vera Farmiga

-

2 hr. 12 mins.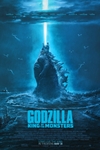 The new story follows the heroic efforts of the crypto-zoological agency Monarch as its members face off against a battery of god-sized monsters, including the mighty Godzilla, who collides with Mothra, Rodan, and his ultimate nemesis, the three-headed King Ghidorah. When these ancient super-species - thought to be mere myths - rise again, they all vie for supremacy, leaving humanity's very existence hanging in the balance.
Official Site
Trailer
---
Ma
R
for violent/disturbing material, language throughout, sexual content, and for teen drug and alcohol use


Octavia Spencer, Diana Silvers

-

1 hr. 39 mins.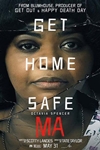 Sue Ann is a loner who keeps to herself in her quiet Ohio town. One day, she is asked by Maggie, a new teenager in town, to buy some booze for her and her friends, and Sue Ann sees the chance to make some unsuspecting, if younger, friends of her own. She offers the kids the chance to avoid drinking and driving by hanging out in the basement of her home. But there are some house rules: One of the kids has to stay sober. Don't curse. Never go upstairs. And call her "Ma." But as Ma's hospitality starts to curdle into obsession, what began as a teenage dream turns into a terrorizing nightmare, and Ma's place goes from the best place in town to the worst place on earth.
Official Site
Trailer
---
Rocketman
R
for language throughout, some drug use and sexual content


Taron Egerton, Jamie Bell

-

2 hr. 1 mins.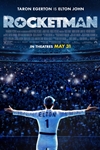 ROCKETMAN is an epic musical fantasy about the incredible human story of Elton John's breakthrough years. The film follows the fantastical journey of transformation from shy piano prodigy Reginald Dwight into international superstar Elton John. This inspirational story - set to Elton John's most beloved songs and performed by star Taron Egerton - tells the universally relatable story of how a small-town boy became one of the most iconic figures in pop culture. ROCKETMAN also stars Jamie Bell as Elton's longtime lyricist and writing partner Bernie Taupin, Richard Madden as Elton's first manager, John Reid, and Bryce Dallas Howard as Elton's mother Sheila Farebrother.
Official Site
Trailer
---
A Dog's Journey
PG
for thematic content, some peril and rude humor


Josh Gad, Dennis Quaid

-

1 hr. 48 mins.
Audiences are invited along on A DOG'S JOURNEY, the next chapter of the beloved bestselling series by author W. Bruce Cameron. The family film told from the dog's perspective serves as the much-anticipated follow-up to the soulful story of one devoted dog who finds the meaning of his own existence through the lives of the humans he teaches to laugh and love.
Official Site
Trailer
---
The Hustle
PG-13



Anne Hathaway, Rebel Wilson

-

1 hr. 34 mins.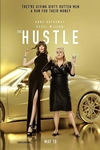 In the hilarious new comedy THE HUSTLE, Anne Hathaway and Rebel Wilson star as female scam artists, one low rent and the other high class, who team up to take down the dirty rotten men who have wronged them.
Official Site
Trailer
---
Pokémon Detective Pikachu
PG
for action/peril, some rude and suggestive humor, and thematic elements


Ryan Reynolds, Justice Smith

-

1 hr. 44 mins.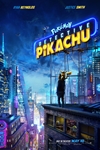 The story begins when ace detective Harry Goodman goes mysteriously missing, prompting his 21-year-old son Tim to find out what happened. Aiding in the investigation is Harry's former Pokémon partner, Detective Pikachu: a hilariously wise-cracking, adorable super-sleuth who is a puzzlement even to himself. Finding that they are uniquely equipped to communicate with one another, Tim and Pikachu join forces on a thrilling adventure to unravel the tangled mystery. Chasing clues together through the neon-lit streets of Ryme City - a sprawling, modern metropolis where humans and Pokémon live side by side in a hyper-realistic live-action world - they encounter a diverse cast of Pokémon characters and uncover a shocking plot that could destroy this peaceful co-existence and threaten the whole Pokémon universe.
Official Site
Trailer
---
Poms
PG-13
for some language/sexual references


Diane Keaton, Jacki Weaver

-

1 hr. 31 mins.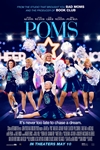 POMS is a comedy about a group of women who form a cheerleading squad at their retirement community, proving that you're never too old to 'bring it!'
Official Site
Trailer
---
The Intruder
PG-13
for violence, terror, some sexuality, language and thematic elements.


Michael Ealy, Meaghan Good

-

1 hr. 42 mins.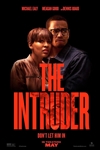 When a young married couple (Michael Ealy and Meagan Good) buys their dream house in the Napa Valley, they think they have found the perfect home to take their next steps as a family. But when the strangely attached seller (Dennis Quaid) continues to infiltrate their lives, they begin to suspect that he has hidden motivations beyond a quick sale.
Official Site
Trailer
---
Shazam!
PG-13
intense sequences of action, language, and suggestive material


Zachary Levi, Asher Angel

-

2 hr. 12 mins.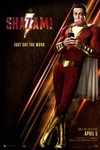 We all have a superhero inside us, it just takes a bit of magic to bring it out. In Billy Batson's (Angel) case, by shouting out one word SHAZAM! this streetwise 14-year-old foster kid can turn into the adult Super Hero Shazam (Levi), courtesy of an ancient wizard. Still a kid at heart inside a ripped, godlike body Shazam revels in this adult version of himself by doing what any teen would do with superpowers: have fun with them! Can he fly? Does he have X-ray vision? Can he shoot lightning out of his hands? Can he skip his social studies test? Shazam sets out to test the limits of his abilities with the joyful recklessness of a child. But he'll need to master these powers quickly in order to fight the deadly forces of evil controlled by Dr. Thaddeus Sivana.
Official Site
Trailer
---
Dumbo
PG



Colin Farrell, Michael Keaton

-

1 hr. 55 mins.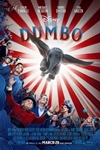 Circus owner Max Medici (Danny DeVito) enlists former star Holt Farrier (Colin Farrell) and his children Milly (Nico Parker) and Joe (Finley Hobbins) to care for a newborn elephant whose oversized ears make him a laughingstock in an already struggling circus. But when they discover that Dumbo can fly, the circus makes an incredible comeback, attracting persuasive entrepreneur V.A. Vandevere (Michael Keaton), who recruits the peculiar pachyderm for his newest, larger-than-life entertainment venture, Dreamland. Dumbo soars to new heights alongside a charming and spectacular aerial artist, Colette Marchant (Eva Green), until Holt learns that beneath its shiny veneer, Dreamland is full of dark secrets.
Official Site
Trailer
---
Captain Marvel
PG-13
for sequences of sci-fi violence and action, and brief suggestive language


Brie Larson, Samuel L. Jackson

-

2 hr. 4 mins.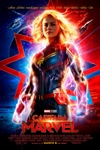 The story follows Carol Danvers as she becomes one of the universe's most powerful heroes when Earth is caught in the middle of a galactic war between two alien races. Set in the 1990s, Captain Marvel is an all-new adventure from a previously unseen period in the history of the Marvel Cinematic Universe.
Official Site
Trailer
---