Playmobil: The Movie
PG
for action/peril and some language


Anya Taylor-Joy, Daniel Radcliffe

-

1 hr. 39 mins.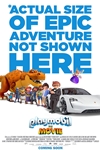 In PLAYMOBIL's animated action adventure, a top secret organization has caused citizens from different lands to vanish from thin air. The dashing and charismatic secret agent Rex Dasher (Daniel Radcliffe) must partner with smooth-talking food truck driver Del (Jim Gaffigan) and Marla (Anya Taylor-Joy) a smart, savvy civilian with her own secret agenda, to rescue them.. Against unthinkable odds, the trio go on a fantastic journey across stunning new worlds as they gather clues for their rescue mission.
Official Site
Trailer
---
Knives Out
PG-13
for thematic elements including brief violence, some strong language, sexual references, and drug material


Daniel Craig, Chris Evans

-

2 hr. 10 mins.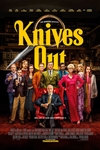 When renowned crime novelist Harlan Thrombey (Christopher Plummer) is found dead at his estate just after his 85th birthday, the inquisitive and debonair Detective Benoit Blanc (Daniel Craig) is mysteriously enlisted to investigate. From Harlan's dysfunctional family to his devoted staff, Blanc sifts through a web of red herrings and self-serving lies to uncover the truth behind Harlan's untimely death.
Official Site
Trailer
---
Queen & Slim
R
for violence, some strong sexuality, nudity, pervasive language, and brief drug use


Daniel Kaluuya, Jodie Turner-Smith

-

2 hr. 0 mins.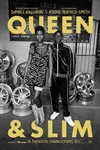 While on a forgettable first date together in Ohio, a black man and a black woman, are pulled over for a minor traffic infraction. The situation escalates, with sudden and tragic results, when the man kills the police officer in self-defense. Terrified and in fear for their lives, the man, a retail employee, and the woman, a criminal defense lawyer, are forced to go on the run. But the incident is captured on video and goes viral, and the couple unwittingly become a symbol of trauma, terror, grief and pain for people across the country.
As they drive, these two unlikely fugitives will discover themselves and each other in the most dire and desperate of circumstances and will forge a deep and powerful love that will reveal their shared humanity and shape the rest of their lives.
Official Site
Trailer
---
21 Bridges
R
for violence and language throughout


Chadwick Boseman, Sienna Miller

-

1 hr. 39 mins.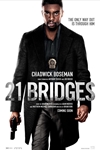 21 BRIDGES follows an embattled NYPD detective (Chadwick Boseman), who is thrust into a citywide manhunt for a pair of cop killers after uncovering a massive and unexpected conspiracy. As the night unfolds, lines become blurred on who he is pursuing, and who is in pursuit of him. When the search intensifies, extreme measures are taken to prevent the killers from escaping Manhattan as the authorities close all 21 BRIDGES to prevent any entry or exit from the iconic island.
Official Site
Trailer
---
A Beautiful Day In The Neighborhood
PG
for some strong thematic material, a brief fight, and some mild language


Tom Hanks, Matthew Rhys

-

1 hr. 49 mins.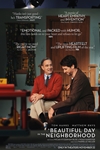 Tom Hanks portrays Mister Rogers in A Beautiful Day in the Neighborhood, a timely story of kindness triumphing over cynicism, based on the true story of a real-life friendship between Fred Rogers and journalist Tom Junod. After a jaded magazine writer (Emmy winner Matthew Rhys) is assigned a profile of Fred Rogers, he overcomes his skepticism, learning about kindness, love and forgiveness from America's most beloved neighbor.
Official Site
Trailer
---
Dark Waters
PG-13
for thematic content, some disturbing images and strong language


Mark Ruffalo, Anne Hathaway

-

2 hr. 6 mins.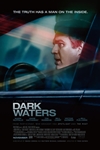 Inspired by a shocking true story, a tenacious attorney (Ruffalo) uncovers a dark secret that connects a growing number of unexplained deaths due to one of the world's largest corporations. In the process, he risks everything - his future, his family, and his own life - to expose the truth.
Official Site
Trailer
---
Frozen II
PG
for action/peril and some thematic elements.


Kristen Bell, Idina Menzel

-

1 hr. 44 mins.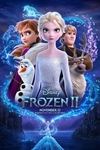 Why was Elsa born with magical powers? The answer is calling her and threatening her kingdom. Together with Anna, Kristoff, Olaf and Sven, she'll set out on a dangerous but remarkable journey. In Frozen, Elsa feared her powers were too much for the world. In Frozen 2, she must hope they are enough.
Official Site
Trailer
---
Charlie's Angels
PG-13
for action/violence, language and some suggestive material


Kristen Stewart, Naomi Scott

-

1 hr. 59 mins.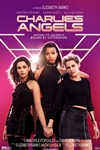 Director Elizabeth Banks takes the helm as the next generation of fearless Charlie's Angels take flight. In Banks' bold vision, Kristen Stewart, Naomi Scott, and Ella Balinska are working for the mysterious Charles Townsend, whose security and investigative agency has expanded internationally. With the world's smartest, bravest, and most highly trained women all over the globe, there are now teams of Angels guided by multiple Bosleys taking on the toughest jobs everywhere. The screenplay is by Elizabeth Banks from a story by Evan Spiliotopoulos and David Auburn.
Official Site
Trailer
---
Ford v Ferrari
PG-13
for some language and peril


Matt Damon, Christian Bale

-

2 hr. 32 mins.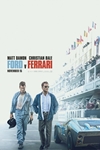 Academy Award-winners Matt Damon and Christian Bale star in this movie based on the remarkable true story of the visionary American car designer Carroll Shelby (Damon) and the fearless British-born driver Ken Miles (Bale), who together battled corporate interference, the laws of physics, and their own personal demons to build a revolutionary race car for Ford Motor Company and take on the dominating race cars of Enzo Ferrari at the 24 Hours of Le Mans in France in 1966.
Official Site
Trailer
---
Last Christmas
PG-13
for language and sexual content


Emilia Clarke, Henry Golding

-

1 hr. 42 mins.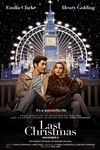 Kate (Clarke) harumphs around London, a bundle of bad decisions accompanied by the jangle of bells on her shoes, another irritating consequence from her job as an elf in a year-round Christmas shop. Tom (Golding) seems too good to be true when he walks into her life and starts to see through so many of Kate's barriers. As London transforms into the most wonderful time of the year, nothing should work for these two. But sometimes, you gotta let the snow fall where it may, you gotta listen to your heart . . . and you gotta have faith.
Official Site
Trailer
---
Midway
PG-13
for sequences of war violence and related images, language and smoking


Woody Harrelson, Patrick Wilson

-

2 hr. 18 mins.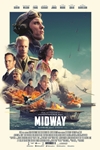 MIDWAY centers on the Battle of Midway, a clash between the American fleet and the Imperial Japanese Navy which marked a pivotal turning point in the Pacific Theater during WWII.
The film, based on the real-life events of this heroic feat, tells the story of the leaders and soldiers who used their instincts, fortitude and bravery to overcome the odds.
Official Site
Trailer
---
Arctic Dogs
PG
for some mild action and rude humor


James Franco, Jeremy Renner

-

1 hr. 33 mins.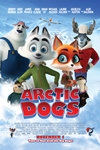 Swifty the Arctic Fox (Jeremy Renner) works in the mailroom of the Arctic Blast Delivery Service, but he has much bigger dreams. He yearns to become a Top Dog, the Arctic's star husky couriers. To prove he can do it, he commandeers one of the sleds and delivers a mysterious package to a secret location. Once there, he stumbles on a hidden fortress overseen by the nefarious Otto Von Walrus (John Cleese). The blubbery evil genius commands an army of oddly polite puffin henchmen. Swifty discovers Otto Von Walrus' villainous plan to drill beneath the snow-packed surface to unleash masses of ancient gas to melt the Arctic and become the world's supreme ruler. To stop this sinister scheme, Swifty enlists the help of his friends: PB (Alec Baldwin), a neurotic polar bear, Lemmy (James Franco), a scatterbrained albatross, Jade Fox (Heidi Klum), a brainy engineer, Leopold (Omar Sy) and Bertha (Heidi Klum), two conspiracy theorist otters and Magda (Anjelica Huston), his curmudgeonly boss.
Official Site
Trailer
---
Motherless Brooklyn
R
for language throughout, including some sexual references, brief drug use, and violence.


Edward Norton, Bruce Willis

-

2 hr. 24 mins.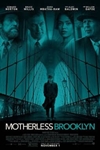 Set against the backdrop of 1950s New York, "Motherless Brooklyn" follows Lionel Essrog (Edward Norton), a lonely private detective living with Tourette Syndrome, as he ventures to solve the murder of his mentor and only friend, Frank Minna (Bruce Willis). Armed only with a few clues and the engine of his obsessive mind, Lionel unravels closely-guarded secrets that hold the fate of the whole city in the balance. In a mystery that carries him from gin-soaked jazz clubs in Harlem to the hard-edged slums of Brooklyn and, finally, into the gilded halls of New York's power brokers, Lionel contends with thugs, corruption and the most dangerous man in the city to honor his friend and save the woman who might be his own salvation.
Official Site
Trailer
---
Terminator: Dark Fate
R
for violence throughout, language and brief nudity


Linda Hamilton, Arnold Schwarzenegger

-

2 hr. 8 mins.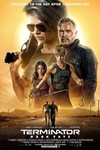 More than two decades have passed since Sarah Connor prevented Judgment Day, changed the future, and re-wrote the fate of the human race. Dani Ramos (Natalia Reyes) is living a simple life in Mexico City with her brother (Diego Boneta) and father when a highly advanced and deadly new Terminator -a Rev-9 (Gabriel Luna) - travels back through time to hunt and kill her. Dani's survival depends on her joining forces with two warriors: Grace (Mackenzie Davis), an enhanced super-soldier from the future, and a battle-hardened Sarah Connor (Linda Hamilton). As the Rev-9 ruthlessly destroys everything and everyone in its path on the hunt for Dani, the three are led to a T-800 (Arnold Schwarzenegger) from Sarah's past that may be their last best hope.
Official Site
Trailer
---
Black and Blue
R
for violence and language


Naomie Harris, Frank Grillo

-

1 hr. 48 mins.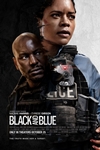 BLACK AND BLUE is a fast-paced action thriller about a rookie cop (Naomie Harris) who inadvertently captures the murder of a young drug dealer on her body cam. After realizing that the murder was committed by corrupt cops, she teams up with the one person from her community who is willing to help her (Tyrese Gibson) as she tries to escape both the criminals out for revenge and the police who are desperate to destroy the incriminating footage.
Official Site
Trailer
---
Countdown
PG-13
for terror, violence, bloody images, suggestive material, language and thematic elements


Elizabeth Lail, Anne Winters

-

1 hr. 28 mins.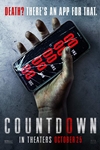 In COUNTDOWN, when a young nurse downloads an app that claims to predict exactly when a person is going to die, it tells her she only has three days to live. With time ticking away and a mysterious figure haunting her, she must find a way to save her life before time runs out.
Official Site
Trailer
---
Zombieland: Double Tap
R
for bloody violence, language throughout, some drug and sexual content


Emma Stone, Woody Harrelson

-

1 hr. 39 mins.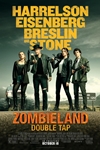 A decade after Zombieland became a hit film and a cult classic, the lead cast (Woody Harrelson, Jesse Eisenberg, Abigail Breslin, and Emma Stone) have reunited with director Ruben Fleischer (Venom) and the original writers Rhett Reese & Paul Wernick (Deadpool) for Zombieland: Double Tap. In the sequel, written by Rhett Reese & Paul Wernick and Dave Callaham, through comic mayhem that stretches from the White House and through the heartland, these four slayers must face off against the many new kinds of zombies that have evolved since the first movie, as well as some new human survivors. But most of all, they have to face the growing pains of their own snarky, makeshift family.
Official Site
Trailer
---
Abominable
PG
for some action and mild rude humor


Chloe Bennet, Albert Tsai

-

1 hr. 32 mins.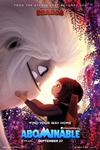 When teenage Yi (Chloe Bennet, Marvel's Agents of S.H.I.E.L.D.) encounters a young Yeti on the roof of her apartment building in Shanghai, she and her mischievous friends, Jin (Tenzing Norgay Trainor) and Peng (Albert Tsai), name him "Everest" and embark on an epic quest to reunite the magical creature with his family at the highest point on Earth.
But the trio of friends will have to stay one-step ahead of Burnish (Eddie Izzard), a wealthy man intent on capturing a Yeti, and zoologist Dr. Zara (Sarah Paulson) to help Everest get home.
Official Site
Trailer
---
Downton Abbey
PG
for thematic elements, some suggestive material, and language


Hugh Bonneville, Laura Carmichael

-

2 hr. 1 mins.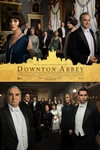 Downton Abbey follows the lives of the Crawley family and the servants who worked for them at the turn of the 20th century in an Edwardian English country house.
Official Site
Trailer
---
Hustlers
R
for pervasive sexual material, drug content, language and nudity


Constance Wu, Jennifer Lopez

-

1 hr. 49 mins.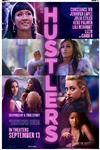 Hustlers follows a crew of savvy former strip club employees who band together to turn the tables on their Wall Street clients. The film is inspired by the article published by New York Magazine entitled "The Hustlers at Scores" written by Jessica Pressler.
Official Site
Trailer
---
Scary Stories to Tell In The Dark
PG-13
for terror/violence, disturbing images, thematic elements, language including racial epithets, and brief sexual references


Zoe Colletti, Michael Garza

-

1 hr. 51 mins.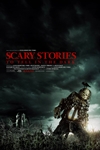 It's 1968 in America. Change is blowing in the wind...but seemingly far removed from the unrest in the cities is the small town of Mill Valley where for generations, the shadow of the Bellows family has loomed large. It is in their mansion on the edge of town that Sarah, a young girl with horrible secrets, turned her tortured life into a series of scary stories, written in a book that has transcended time - stories that have a way of becoming all too real for a group of teenagers who discover Sarah's terrifying home.
Official Site
Trailer
---
Toy Story 4
G



Tom Hanks, Tim Allen

-

1 hr. 40 mins.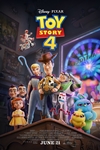 Woody has always been confident about his place in the world and that his priority is taking care of his kid, whether that's Andy or Bonnie. But when Bonnie adds a reluctant new toy called "Forky" to her room, a road trip adventure alongside old and new friends will show Woody how big the world can be for a toy.
Official Site
Trailer
---