Captive State
PG-13
for sci-fi violence and action, some sexual content, brief language and drug material


John Goodman, Ashton Sanders

-

1 hr. 49 mins.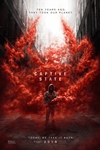 Set in a Chicago neighborhood nearly a decade after an occupation by an extra-terrestrial force, CAPTIVE STATE explores the lives on both sides of the conflict - the collaborators and dissidents.
Official Site
Trailer
---
Five Feet Apart
PG-13
for thematic elements, language and suggestive material


Haley Lu Richardson, Cole Sprouse

-

1 hr. 56 mins.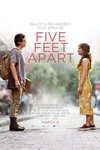 Stella Grant (Haley Lu Richardson) is every bit a seventeen-year-old...she's attached to her laptop and loves her best friends. But unlike most teenagers, she spends much of her time living in a hospital as a cystic fibrosis patient. Her life is full of routines, boundaries and self-control - all of which is put to the test when she meets an impossibly charming fellow CF patient named Will Newman (Cole Sprouse).
Official Site
Trailer
---
Wonder Park
PG
for some mild thematic elements and action


Jennifer Garner, Matthew Broderick

-

1 hr. 25 mins.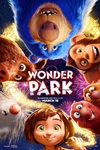 WONDER PARK tells the story of a magnificent amusement park where the imagination of a wildly creative girl named June comes alive.
Official Site
Trailer
---
Captain Marvel
PG-13
for sequences of sci-fi violence and action, and brief suggestive language


Brie Larson, Samuel L. Jackson

-

2 hr. 4 mins.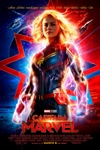 The story follows Carol Danvers as she becomes one of the universe's most powerful heroes when Earth is caught in the middle of a galactic war between two alien races. Set in the 1990s, Captain Marvel is an all-new adventure from a previously unseen period in the history of the Marvel Cinematic Universe.
Official Site
Trailer
---
Greta
R
for some violence and disturbing images


Chloë Grace Moretz, Maika Monroe

-

1 hr. 38 mins.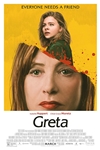 A sweet, naïve young woman trying to make it on her own in New York City, Frances (Chloë Grace Moretz) doesn't think twice about returning the handbag she finds on the subway to its rightful owner. That owner is Greta (Isabelle Huppert), an eccentric French piano teacher with a love for classical music and an aching loneliness. Having recently lost her mother, Frances quickly grows closer to widowed Greta. The two become fast friends - but Greta's maternal charms begin to dissolve and grow increasingly disturbing as Frances discovers that nothing in Greta's life is what it seems in this suspense thriller from Academy Award®-winning director Neil Jordan.
Official Site
Trailer
---
Tyler Perry's A Madea Family Funeral
PG-13
for crude sexual content, language, and drug references throughout


Tyler Perry, Cassi Davis

-

1 hr. 49 mins.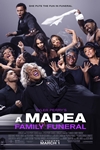 A joyous family reunion becomes a hilarious nightmare as Madea and the crew travel to backwoods Georgia, where they find themselves unexpectedly planning a funeral that might unveil unsavory family secrets.
Official Site
Trailer
---
How to Train Your Dragon: The Hidden World
PG
for adventure action and some mild rude humor


Jay Baruchel, America Ferrera

-

1 hr. 44 mins.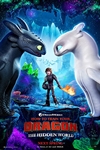 As Hiccup fulfills his dream of creating a peaceful dragon utopia, Toothless' discovery of an untamed, elusive mate draws the Night Fury away. When danger mounts at home and Hiccup's reign as village chief is tested, both dragon and rider must make impossible decisions to save their kind.
Official Site
Trailer
---
Happy Death Day 2U
PG-13
for violence, language, sexual material and thematic elements


Jessica Rothe

-

1 hr. 40 mins.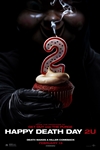 This time, our hero Tree discovers that dying over and over was surprisingly easier than the dangers that lie ahead.
Official Site
Trailer
---
Isn't It Romantic
PG-13
for language, some sexual material, and a brief drug reference


Rebel Wilson, Liam Hemsworth

-

1 hr. 28 mins.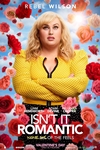 New York City architect Natalie works hard to get noticed at her job but is more likely to be asked to deliver coffee and bagels than to design the city's next skyscraper. And if things weren't bad enough, Natalie, a lifelong cynic when it comes to love, has an encounter with a mugger that renders her unconscious, waking to discover that her life has suddenly become her worst nightmare - a romantic comedy - and she is the leading lady.
Official Site
Trailer
---
Cold Pursuit
R
for strong violence, drug material, and some language including sexual references


Liam Neeson, Laura Dern

-

1 hr. 58 mins.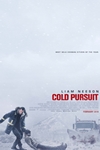 COLD PURSUIT, an action thriller infused with irreverent humor, stars Liam Neeson as Nels Coxman, a family man whose quiet life with his wife (Laura Dern) is upended following the mysterious death of their son. Nels' search for justice turns into a vengeful hunt for Viking (Tom Bateman), a drug lord he believes is connected to the death. As one by one each of Viking's associates "disappear," Nels goes from upstanding citizen to ice-cold vigilante, letting nothing - and no one - get in his way.
Official Site
Trailer
---
The LEGO Movie 2: The Second Part
PG
for mild action and rude humor


Chris Pratt, Elizabeth Banks

-

1 hr. 46 mins.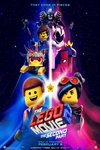 It's been five years since everything was awesome and the citizens are facing a huge new threat: LEGO DUPLO® invaders from outer space, wrecking everything faster than they can rebuild.The battle to defeat them and restore harmony to the LEGO universe will take Emmet, Lucy, Batman and their friends to faraway, unexplored worlds, including a strange galaxy where everything is a musical. It will test their courage, creativity and Master Building skills, and reveal just how special they really are.
Official Site
Trailer
---
The Prodigy
R
for violence, disturbing and bloody images, a sexual reference and brief graphic nudity


Taylor Schilling, Jackson Robert Scott

-

1 hr. 32 mins.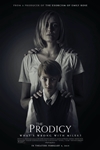 In her much-anticipated foray into the horror-thriller genre, Taylor Schilling stars in THE PRODIGY as Sarah, a mother whose young son Miles' disturbing behavior signals that an evil, possibly supernatural force has overtaken him. Fearing for her family's safety, Sarah must grapple with her maternal instinct to love and protect Miles in favor of investigating what - or who - is causing his dark turn. She is forced to look for answers in the past, taking the audience on a wild ride; one where the line between perception and reality remains blurry.
Official Site
Trailer
---
What Men Want
R



Taraji P. Henson, Aldis Hodge

-

1 hr. 57 mins.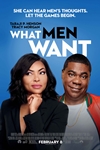 Ali Davis (Taraji P. Henson) is a successful sports agent who's constantly boxed out by her male colleagues. When Ali is passed up for a well-deserved promotion, she questions what else she needs to do to succeed in a man's world... until she gains the ability to hear men's thoughts! With her newfound power, Ali looks to outsmart her colleagues as she races to sign the next basketball superstar, but the lengths she has to go to will put her relationship with her best friends and a potential new love interest (Aldis Hodge) to the test.
Official Site
Trailer
---
Glass
PG-13
for violence including some bloody images, thematic elements, and language


Bruce Willis, Samuel L. Jackson

-

2 hr. 9 mins.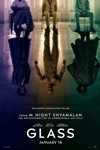 From Unbreakable, Bruce Willis returns as David Dunn as does Samuel L. Jackson as Elijah Price, known also by his pseudonym Mr. Glass. Joining from Split are James McAvoy, reprising his role as Kevin Wendell Crumb and the multiple identities who reside within, and Anya Taylor-Joy as Casey Cooke, the only captive to survive an encounter with The Beast. Following the conclusion of Split, Glass finds Dunn pursuing Crumb's superhuman figure of The Beast in a series of escalating encounters, while the shadowy presence of Price emerges as an orchestrator who holds secrets critical to both men.
Official Site
Trailer
---
A Dog's Way Home
PG
for thematic elements, some peril and language


Ashley Judd, Alexandra Shipp

-

1 hr. 35 mins.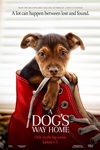 A Dog's Way Home chronicles the heartwarming adventure of Bella, a dog who embarks on an epic 400-mile journey home after she is separated from her beloved human.
Official Site
Trailer
---
The Upside
PG-13
for suggestive content and drug use


Bryan Cranston, Kevin Hart

-

1 hr. 58 mins.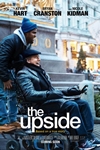 Inspired by a true story, The Upside is a heartfelt comedy about a recently paroled ex-convict (Kevin Hart) who strikes up an unusual and unlikely friendship with a paralyzed billionaire (Bryan Cranston).
Official Site
Trailer
---
Escape Room
PG-13
for terror/perilous action, violence, some suggestive material and language


Taylor Russell, Logan Miller

-

1 hr. 40 mins.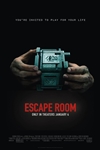 Six strangers find themselves in circumstances beyond their control and must use their wits to survive.
Official Site
Trailer
---
Aquaman
PG-13
for sequences of sci-fi violence and action, and for some language


Jason Momoa, Amber Heard

-

2 hr. 23 mins.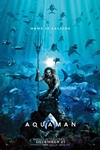 The film reveals the origin story of half-human, half-Atlantean Arthur Curry and takes him on the journey of his lifetime - one that will not only force him to face who he really is, but to discover if he is worthy of who he was born to be... a king.
Official Site
Trailer
---
Mary Poppins Returns
PG
for some mild thematic elements and brief action


Emily Blunt, Lin-Manuel Miranda

-

2 hr. 10 mins.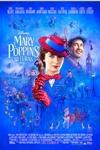 The film is set in 1930s depression-era London (the time period of the original novels) and is drawn from the wealth of material in PL Travers' additional seven books. In the story, Michael (Whishaw) and Jane (Mortimer) are now grown up, with Michael, his three children and their housekeeper, Ellen (Walters), living on Cherry Tree Lane. After Michael suffers a personal loss, the enigmatic nanny Mary Poppins (Blunt) re-enters the lives of the Banks family, and, along with the optimistic street lamplighter Jack (Miranda), uses her unique magical skills to help the family rediscover the joy and wonder missing in their lives. Mary Poppins also introduces the children to a new assortment of colorful and whimsical characters, including her eccentric cousin, Topsy (Streep).
Official Site
Trailer
---
The Mule
R
for language throughout and brief sexuality/nudity


Clint Eastwood, Bradley Cooper

-

1 hr. 56 mins.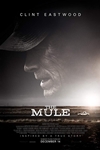 Earl Stone, a man in his 80s who is broke, alone, and facing foreclosure of his business when he is offered a job that simply requires him to drive. Easy enough, but, unbeknownst to Earl, he's just signed on as a drug courier for a Mexican cartel. He does well - so well, in fact, that his cargo increases exponentially, and Earl is assigned a handler. But he isn't the only one keeping tabs on Earl; the mysterious new drug mule has also hit the radar of hard-charging DEA agent Colin Bates. And even as his money problems become a thing of the past, Earl's past mistakes start to weigh heavily on him, and it's uncertain if he'll have time to right those wrongs before law enforcement, or the cartel's enforcers, catch up to him.
Official Site
Trailer
---
Spider-Man: Into the Spider-Verse
PG
for frenetic sequences of animated action violence, thematic elements, and mild language


Shameik Moore, Jake Johnson

-

1 hr. 40 mins.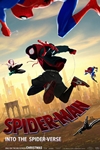 Spider-Man: Into the Spider-Verse introduces Brooklyn teen Miles Morales, and the limitless possibilities of the Spider-Verse, where more than one can wear the mask.
Official Site
Trailer
---
Ralph Breaks the Internet
PG
for some action and rude humor


John C. Reilly, Sarah Silverman

-

1 hr. 54 mins.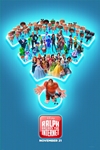 Video-game bad guy Ralph and best friend Vanellope von Schweetz leave the comforts of Litwak's arcade in an attempt to save her game, Sugar Rush. Their quest takes them to the vast, uncharted world of the internet where they rely on the citizens of the internet "the Netizens" to help navigate their way. Lending a virtual hand are Yesss, the head algorithm and the heart and soul of the trend-making site "BuzzzTube," and Shank, a tough-as-nails driver from a gritty online auto-racing game called Slaughter Race, a place Vanellope wholeheartedly embraces - so much so that Ralph worries he may lose the only friend he's ever had.
Official Site
Trailer
---
Green Book
PG-13
for thematic content, language including racial epithets, smoking, some violence and suggestive material


Viggo Mortensen, Mahershala Ali

-

2 hr. 10 mins.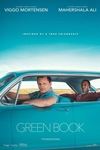 When Tony Lip (Mortensen), a bouncer from an Italian-American neighborhood in the Bronx, is hired to drive Dr. Don Shirley (Ali), a world-class Black pianist, on a concert tour from Manhattan to the Deep South, they must rely on "The Green Book" to guide them to the few establishments that were then safe for African-Americans. Confronted with racism, danger-as well as unexpected humanity and humor-they are forced to set aside differences to survive and thrive on the journey of a lifetime.
Official Site
Trailer
---
Bohemian Rhapsody
PG-13
for thematic elements,suggestive material, drug content and language


Rami Malek, Allen Leech

-

2 hr. 15 mins.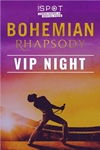 Bohemian Rhapsody is a foot-stomping celebration of Queen, their music and their extraordinary lead singer Freddie Mercury, who defied stereotypes and shattered convention to become one of the most beloved entertainers on the planet. The film traces the meteoric rise of the band through their iconic songs and revolutionary sound, their near-implosion as Mercury's lifestyle spirals out of control, and their triumphant reunion on the eve of Live Aid, where Mercury, facing a life-threatening illness, leads the band in one of the greatest performances in the history of rock music. In the process, cementing the legacy of a band that were always more like a family, and who continue to inspire outsiders, dreamers and music lovers to this day.
Official Site
Trailer
---