John Wick: Chapter 3 - Parabellum
R
for pervasive strong violence, and some language


Keanu Reeves, Halle Berry

-

2 hr. 10 mins.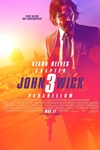 In this third installment of the adrenaline-fueled action franchise, super-assassin John Wick (Reeves) returns with a $14 million price tag on his head and an army of bounty-hunting killers on his trail. After killing a member of the shadowy international assassin's guild, the High Table, John Wick is excommunicado, but the world's most ruthless hit men and women await his every turn.
Official Site
Trailer
---
The Sun Is Also A Star
PG-13
for some suggestive content and language


Yara Shahidi

-

1 hr. 34 mins.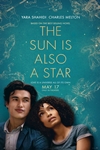 College-bound romantic Daniel Bae and Jamaica-born pragmatist Natasha Kingsley meet and fall for each other over one magical day amidst the fervor and flurry of New York City. Sparks immediately fly between these two strangers, who might never have met had fate not given them a little push. But will fate be enough to take these teens from star-crossed to lucky in love? With just hours left on the clock in what looks to be her last day in the U.S., Natasha is fighting against her family's deportation as fiercely as she's fighting her budding feelings for Daniel, who is working just as hard to convince her they are destined to be together.
Official Site
Trailer
---
The Hustle
PG-13



Anne Hathaway, Rebel Wilson

-

1 hr. 34 mins.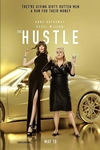 In the hilarious new comedy THE HUSTLE, Anne Hathaway and Rebel Wilson star as female scam artists, one low rent and the other high class, who team up to take down the dirty rotten men who have wronged them.
Official Site
Trailer
---
Pokémon Detective Pikachu
PG
for action/peril, some rude and suggestive humor, and thematic elements


Ryan Reynolds, Justice Smith

-

1 hr. 44 mins.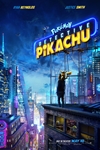 The story begins when ace detective Harry Goodman goes mysteriously missing, prompting his 21-year-old son Tim to find out what happened. Aiding in the investigation is Harry's former Pokémon partner, Detective Pikachu: a hilariously wise-cracking, adorable super-sleuth who is a puzzlement even to himself. Finding that they are uniquely equipped to communicate with one another, Tim and Pikachu join forces on a thrilling adventure to unravel the tangled mystery. Chasing clues together through the neon-lit streets of Ryme City - a sprawling, modern metropolis where humans and Pokémon live side by side in a hyper-realistic live-action world - they encounter a diverse cast of Pokémon characters and uncover a shocking plot that could destroy this peaceful co-existence and threaten the whole Pokémon universe.
Official Site
Trailer
---
Poms
PG-13
for some language/sexual references


Diane Keaton, Jacki Weaver

-

1 hr. 31 mins.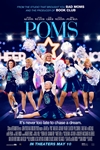 POMS is a comedy about a group of women who form a cheerleading squad at their retirement community, proving that you're never too old to 'bring it!'
Official Site
Trailer
---
Tolkien
PG-13
for some sequences of war violence


Nicholas Hoult, Lily Collins

-

1 hr. 52 mins.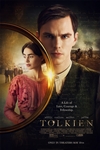 TOLKIEN explores the formative years of the orphaned author as he finds friendship, love and artistic inspiration among a group of fellow outcasts at school. This takes him into the outbreak of World War I, which threatens to tear the fellowship apart. All of these experiences would inspire Tolkien to write his famous Middle-Earth novels.
Official Site
Trailer
---
The Intruder
PG-13
for violence, terror, some sexuality, language and thematic elements.


Michael Ealy, Meaghan Good

-

1 hr. 42 mins.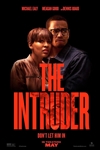 When a young married couple (Michael Ealy and Meagan Good) buys their dream house in the Napa Valley, they think they have found the perfect home to take their next steps as a family. But when the strangely attached seller (Dennis Quaid) continues to infiltrate their lives, they begin to suspect that he has hidden motivations beyond a quick sale.
Official Site
Trailer
---
Avengers: Endgame
PG-13
for sequences of sci-fi violence and action, and some language


Robert Downey Jr., Chris Evans

-

3 hr. 2 mins.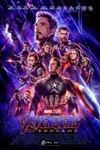 After events of Avengers: Infinity War, the universe is in ruins. With the help of the allies, the Avengers assemble once more in order to undo Thanos' actions and restore order to the universe.
Official Site
Trailer
---
Breakthrough
PG
for thematic content including peril


Chrissy Metz, Josh Lucas

-

1 hr. 56 mins.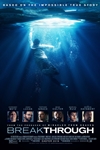 BREAKTHROUGH is based on the inspirational true story of one mother's unfaltering love in the face of impossible odds. When Joyce Smith's adopted son John falls through an icy Missouri lake, all hope seems lost. But as John lies lifeless, Joyce refuses to give up. Her steadfast belief inspires those around her to continue to pray for John's recovery, even in the face of every case history and scientific prediction. From producer DeVon Franklin (Miracles from Heaven) and adapted for the screen by Grant Nieporte (Seven Pounds) from Joyce Smith's own book, BREAKTHROUGH is an enthralling reminder that faith and love can create a mountain of hope, and sometimes even a miracle.
Official Site
Trailer
---
Penguins
G



Ed Helms

-

1 hr. 16 mins.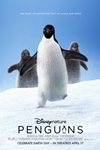 Disneynature's all-new feature film "Penguins" is a coming-of-age story about an Adélie penguin named Steve who joins millions of fellow males in the icy Antarctic spring on a quest to build a suitable nest, find a life partner and start a family. None of it comes easily for him, especially considering he's targeted by everything from killer whales to leopard seals, who unapologetically threaten his happily ever after.
Official Site
Trailer
---
Hellboy
R
for strong bloody violence and gore throughout, and language.


David Harbour, Milla Jovovich

-

2 hr. 1 mins.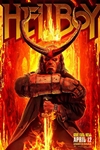 Hellboy is back, and he's on fire. From the pages of Mike Mignola's seminal work, this action packed story sees the legendary half-demon superhero (David Harbour, "Stranger Things") called to the English countryside to battle a trio of rampaging giants.
There he discovers The Blood Queen, Nimue (Milla Jovovich, Resident Evil series), a resurrected ancient sorceress thirsting to avenge a past betrayal.
Suddenly caught in a clash between the supernatural and the human, Hellboy is now hell-bent on stopping Nimue without triggering the end of the world.
Official Site
Trailer
---
Little
PG-13
for some suggestive content


Marsai Martin, Regina Hall

-

1 hr. 49 mins.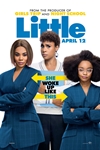 Girls Trip's Regina Hall and Black-ish's Marsai Martin both star as Jordan Sanders - Hall as the take-no-prisoners tech mogul adult version of Jordan and Martin as the 13-year-old version of her who wakes up in her adult self's penthouse just before a do-or-die presentation. Insecure's Issa Rae plays Jordan's long-suffering assistant April, the only one in on the secret that her daily tormentor is now trapped in an awkward tween body just as everything is on the line. Little is an irreverent new comedy about the price of success, the power of sisterhood and having a second chance to grow up - and glow up - right.
Official Site
Trailer
---
Missing Link
PG
for action/peril and some mild rude humor


Hugh Jackman, Zoe Saldana

-

1 hr. 35 mins.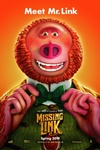 This April, meet Mr. Link: 8 feet tall, 630 lbs, and covered in fur, but don't let his appearance fool you... he is funny, sweet, and adorably literal, making him the world's most lovable legend at the heart of Missing Link, the globe-trotting family adventure from LAIKA. Tired of living a solitary life in the Pacific Northwest, Mr. Link recruits fearless explorer Sir Lionel Frost to guide him on a journey to find his long-lost relatives in the fabled valley of Shangri-La. Along with adventurer Adelina Fortnight, our fearless trio of explorers encounter more than their fair share of peril as they travel to the far reaches of the world to help their new friend. Through it all, the three learn that sometimes you can find a family in the places you least expect.
Official Site
Trailer
---
Pet Sematary
R
for horror violence, bloody images, and some language


Jason Clarke, Amy Seimetz

-

1 hr. 40 mins.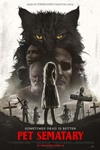 Based on the seminal horror novel by Stephen King, Pet Sematary follows Dr. Louis Creed (Jason Clarke), who, after relocating with his wife Rachel (Amy Seimetz) and their two young children from Boston to rural Maine, discovers a mysterious burial ground hidden deep in the woods near the family's new home. When tragedy strikes, Louis turns to his unusual neighbor, Jud Crandall (John Lithgow), setting off a perilous chain reaction that unleashes an unfathomable evil with horrific consequences.
Official Site
Trailer
---
Dumbo
PG



Colin Farrell, Michael Keaton

-

1 hr. 55 mins.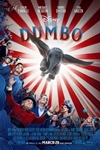 Circus owner Max Medici (Danny DeVito) enlists former star Holt Farrier (Colin Farrell) and his children Milly (Nico Parker) and Joe (Finley Hobbins) to care for a newborn elephant whose oversized ears make him a laughingstock in an already struggling circus. But when they discover that Dumbo can fly, the circus makes an incredible comeback, attracting persuasive entrepreneur V.A. Vandevere (Michael Keaton), who recruits the peculiar pachyderm for his newest, larger-than-life entertainment venture, Dreamland. Dumbo soars to new heights alongside a charming and spectacular aerial artist, Colette Marchant (Eva Green), until Holt learns that beneath its shiny veneer, Dreamland is full of dark secrets.
Official Site
Trailer
---
Us
R
for violence/terror, and language


Lupita Nyong'o, Winston Duke

-

2 hr. 0 mins.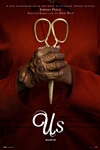 Adelaide Wilson is returning to her beachside childhood home with her husband, Gabe, and their two children for an idyllic summer getaway. Haunted by an unexplainable and unresolved trauma from her past and compounded by a string of eerie coincidences, Adelaide feels her paranoia elevate to high-alert as she grows increasingly certain that something bad is going to befall her family. After spending a tense beach day with their friends, the Tylers, Adelaide and her family return to their vacation home. When darkness falls, the Wilsons discover the silhouette of four figures holding hands as they stand in the driveway. Us pits an endearing American family against a terrifying and uncanny opponent: doppelgängers of themselves.
Official Site
Trailer
---
Wonder Park
PG
for some mild thematic elements and action


Jennifer Garner, Matthew Broderick

-

1 hr. 25 mins.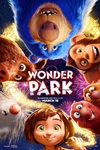 WONDER PARK tells the story of a magnificent amusement park where the imagination of a wildly creative girl named June comes alive.
Official Site
Trailer
---
Tyler Perry's A Madea Family Funeral
PG-13
for crude sexual content, language, and drug references throughout


Tyler Perry, Cassi Davis

-

1 hr. 49 mins.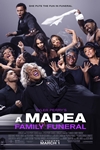 A joyous family reunion becomes a hilarious nightmare as Madea and the crew travel to backwoods Georgia, where they find themselves unexpectedly planning a funeral that might unveil unsavory family secrets.
Official Site
Trailer
---
How to Train Your Dragon: The Hidden World
PG
for adventure action and some mild rude humor


Jay Baruchel, America Ferrera

-

1 hr. 44 mins.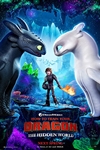 As Hiccup fulfills his dream of creating a peaceful dragon utopia, Toothless' discovery of an untamed, elusive mate draws the Night Fury away. When danger mounts at home and Hiccup's reign as village chief is tested, both dragon and rider must make impossible decisions to save their kind.
Official Site
Trailer
---
The LEGO Movie 2: The Second Part
PG
for mild action and rude humor


Chris Pratt, Elizabeth Banks

-

1 hr. 46 mins.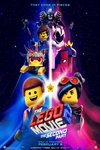 It's been five years since everything was awesome and the citizens are facing a huge new threat: LEGO DUPLO® invaders from outer space, wrecking everything faster than they can rebuild.The battle to defeat them and restore harmony to the LEGO universe will take Emmet, Lucy, Batman and their friends to faraway, unexplored worlds, including a strange galaxy where everything is a musical. It will test their courage, creativity and Master Building skills, and reveal just how special they really are.
Official Site
Trailer
---
The Upside
PG-13
for suggestive content and drug use


Bryan Cranston, Kevin Hart

-

1 hr. 58 mins.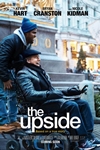 Inspired by a true story, The Upside is a heartfelt comedy about a recently paroled ex-convict (Kevin Hart) who strikes up an unusual and unlikely friendship with a paralyzed billionaire (Bryan Cranston).
Official Site
Trailer
---