I Feel Pretty
PG-13
for sexual content, some partial nudity, and language


Amy Schumer, Michelle Williams

-

1 hr. 50 mins.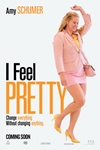 In I FEEL PRETTY a woman who struggles with feelings of deep insecurity and low self-esteem, that hold her back everyday, wakes from a brutal fall in an exercise class believing she is suddenly a supermodel. With this newfound confidence she is empowered to live her life fearlessly and flawlessly, but what will happen when she realizes her appearance never changed?
Official Site
Trailer
---
Blumhouse's Truth or Dare
PG-13
for violence and disturbing content, alcohol abuse, some sexuality, language and thematic material


Lucy Hale, Tyler Posey

-

1 hr. 40 mins.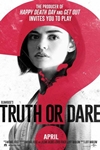 A harmless game of "Truth or Dare" among friends turns deadly when someone or something begins to punish those who tell a lie or refuse the dare.
Official Site
Trailer
---
Rampage
PG-13
for sequences of violence, action and destruction, brief language, and crude gestures


Dwayne Johnson, Naomie Harris

-

1 hr. 47 mins.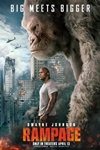 Primatologist Davis Okoye (Johnson), a man who keeps people at a distance, shares an unshakable bond with George, the extraordinarily intelligent, silverback gorilla who has been in his care since birth. But a rogue genetic experiment gone awry mutates this gentle ape into a raging creature of enormous size. To make matters worse, it's soon discovered there are other similarly altered animals. As these newly created alpha predators tear across North America, destroying everything in their path, Okoye teams with a discredited genetic engineer to secure an antidote, fighting his way through an ever-changing battlefield, not only to halt a global catastrophe but to save the fearsome creature that was once his friend.
Official Site
Trailer
---
Sgt. Stubby: An American Hero
PG
for war action and some thematic elements


Helena Bonham Carter, Gérard Depardieu

-

1 hr. 25 mins.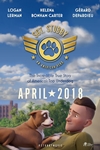 The incredible true story of a stray dog who became a hero of the First World War. For his keen instincts
and fierce loyalty, Stubby is still recognized today as the most decorated canine in American history
and the first promoted to the rank of Sergeant in the U.S. Army.
Official Site
Trailer
---
Blockers
R
for crude and sexual content, and language throughout, drug content, teen partying, and some graphic nudity


Leslie Mann, Ike Barinholtz

-

1 hr. 42 mins.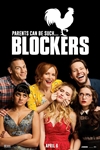 When three parents stumble upon their daughters' pact to lose their virginity at prom, they launch a covert one-night operation to stop the teens from sealing the deal. Leslie Mann (The Other Woman, This Is 40), Ike Barinholtz (Neighbors, Suicide Squad) and John Cena (Trainwreck, Sisters) star in Blockers, the directorial debut of Kay Cannon (writer of the Pitch Perfect series).
Official Site
Trailer
---
Chappaquiddick
PG-13
for thematic material, disturbing images, some strong language, and historical smoking


Kate Mara, Ed Helms

-

1 hr. 41 mins.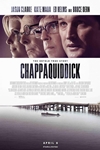 In the riveting suspense drama, CHAPPAQUIDDICK, the scandal and mysterious events surrounding the tragic drowning of a young woman, as Ted Kennedy drove his car off the infamous bridge, are revealed in the new movie starring Jason Clarke as Ted Kennedy and Kate Mara as Mary Jo Kopechne. Not only did this event take the life of an aspiring political strategist and Kennedy insider, but it ultimately changed the course of presidential history forever. Through true accounts, documented in the inquest from the investigation in 1969, director John Curran and writers Andrew Logan and Taylor Allen, intimately expose the broad reach of political power, the influence of America's most celebrated family; and the vulnerability of Ted Kennedy, the youngest son, in the shadow of his family legacy.
Official Site
Trailer
---
The Miracle Season
PG
for some thematic elements


Helen Hunt, Tiera Skovbye

-

1 hr. 39 mins.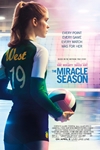 Based on the inspiring true story of West High School girl's volleyball team. After the tragic death of the school's star player Caroline "Line" Found, the remaining team players must band together under the guidance of their tough-love coach in hope of winning the state championship.
Official Site
Trailer
---
A Quiet Place
PG-13
for terror and some bloody images


Emily Blunt, John Krasinski

-

1 hr. 30 mins.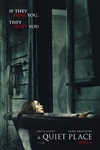 In the modern horror thriller A QUIET PLACE, a family of four must navigate their lives in silence after mysterious creatures that hunt by sound threaten their survival. If they hear you, they hunt you.
Official Site
Trailer
---
God's Not Dead: A Light in Darkness
PG
for thematic elements including some violence and suggestive material


Jennifer Taylor, John Corbett

-

1 hr. 46 mins.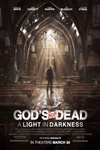 A church destroyed. A congregation silenced. A relationship shattered. Yet even in life's darkest valleys, a small flame can light the way toward healing and hope. After a deadly fire rips through St. James Church, Hadleigh University leaders use the tragedy to push the congregation off campus, forcing the church to defend its rights and bringing together estranged brothers for a reunion that opens old wounds and forces them to address the issues that pulled them apart.
Official Site
Trailer
---
Ready Player One
PG-13
for sequences of sci-fi action violence, bloody images, some suggestive material, partial nudity and language


Tye Sheridan, Olivia Cooke

-

2 hr. 20 mins.
From filmmaker Steven Spielberg comes the science fiction action adventure Ready Player One, based on Ernest Cline's bestseller of the same name, which has become a worldwide phenomenon.The film is set in 2045, with the world on the brink of chaos and collapse. But the people have found salvation in the OASIS, an expansive virtual reality universe created by the brilliant and eccentric James Halliday (Mark Rylance). When Halliday dies, he leaves his immense fortune to the first person to find a digital Easter egg he has hidden somewhere in the OASIS, sparking a contest that grips the entire world. When an unlikely young hero named Wade Watts (Tye Sheridan) decides to join the contest, he is hurled into a breakneck, reality-bending treasure hunt through a fantastical universe of mystery, discovery and danger.
Official Site
Trailer
---
Isle of Dogs
PG-13
for thematic elements and some violent images


F. Murray Abraham, Bob Balaban

-

1 hr. 30 mins.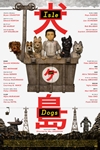 ISLE OF DOGS tells the story of ATARI KOBAYASHI, 12-year-old ward to corrupt Mayor Kobayashi. When, by Executive Decree, all the canine pets of Megasaki City are exiled to a vast garbage-dump called Trash Island, Atari sets off alone in a miniature Junior-Turbo Prop and flies across the river in search of his bodyguard-dog, Spots. There, with the assistance of a pack of newly-found mongrel friends, he begins an epic journey that will decide the fate and future of the entire Prefecture.
Official Site
Trailer
---
Pacific Rim: Uprising
PG-13
for sequences of sci-fi violence and action, and some language


John Boyega, Scott Eastwood

-

1 hr. 51 mins.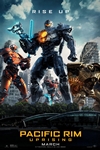 John Boyega (Star Wars: The Force Awakens) stars as the rebellious Jake Pentecost, a once-promising Jaeger pilot whose legendary father gave his life to secure humanity's victory against the monstrous Kaiju. Jake has since abandoned his training only to become caught up in a criminal underworld. But when an even more unstoppable threat is unleashed to tear through our cities and bring the world to its knees, he is given one last chance to live up to his father's legacy by his estranged sister, Mako Mori (Rinko Kikuchi) who is leading a brave new generation of pilots that have grown up in the shadow of war. As they seek justice for the fallen, their only hope is to unite together in a global uprising against the forces of extinction.
Official Site
Trailer
---
Paul, Apostle of Christ
PG-13
for some violent content and disturbing images


Jim Caviezel, James Faulkner

-

1 hr. 47 mins.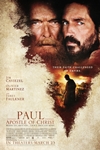 In PAUL, THE APOSTLE OF CHRIST, Paul suffers alone in a Roman prison, awaiting his execution under Emperor Nero. Mauritius, the ambitious prison prefect, can hardly see what threat this broken man poses. Once he was Saul of Tarsus, the high-ranking and brutal killer of Christians. Now his faith rattles Rome. At great risk, Luke the Physician visits the aged Paul to comfort and tend to him-and to question, to transcribe, and to smuggle out Paul's letters to the growing community of believers. Amid Nero's inhuman persecution, these men and women will spread the Gospel of Jesus Christ and change the world.
Official Site
Trailer
---
Sherlock Gnomes
PG
avengers


James McAvoy, Emily Blunt

-

1 hr. 26 mins.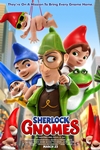 When Gnomeo and Juliet first arrive in the city with their friends and family, their biggest concern is getting their new garden ready for spring. However, they soon discover that someone is kidnapping garden gnomes all over London. When Gnomeo and Juliet return home to find that everyone in their garden is missing there's only one gnome to call SHERLOCK GNOMES. The famous detective and sworn protector of London's garden gnomes arrives with his sidekick Watson to investigate the case. The mystery will lead our gnomes on a rollicking adventure where they will meet all new ornaments and explore an undiscovered side of the city.
Official Site
Trailer
---
I Can Only Imagine
PG
for thematic elements including some violence


Dennis Quaid, Cloris Leachman

-

1 hr. 50 mins.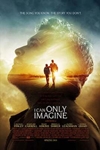 Based on the incredible true-life story that inspired the beloved, chart-topping song, I Can Only Imagine is a song that brings ultimate hope to so many - often in the midst of life's most challenging moments. Amazingly, the song was written in mere minutes by MercyMe lead singer Bart Millard. In reality, those lyrics took a lifetime to craft.
Official Site
Trailer
---
Love, Simon
PG-13
for thematic elements, sexual references, language and teen partying


Nick Robinson, Katherine Langford

-

1 hr. 50 mins.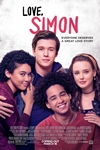 Everyone deserves a great love story. But for seventeen-year old Simon Spier it's a little more complicated: he's yet to tell his family or friends he's gay and he doesn't actually know the identity of the anonymous classmate he's fallen for online. Resolving both issues proves hilarious, terrifying and life-changing. Directed by Greg Berlanti (Riverdale, The Flash, Supergirl), written by Isaac Aptaker & Elizabeth Berger (This is Us), and based on Becky Albertalli's acclaimed novel, LOVE, SIMON is a funny and heartfelt coming-of-age story about the thrilling ride of finding yourself and falling in love.
Official Site
Trailer
---
Tomb Raider
PG-13
for sequences of violence and action, and for some language


Alicia Vikander, Dominic West

-

1 hr. 58 mins.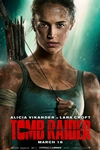 Lara Croft is the fiercely independent daughter of an eccentric adventurer who vanished when she was scarcely a teen. Now a young woman of 21 without any real focus or purpose, Lara navigates the chaotic streets of trendy East London as a bike courier. Determined to forge her own path, she refuses to take the reins of her father's global empire just as staunchly as she rejects the idea that he's truly gone. Going explicitly against his final wishes, she leaves everything behind in search of her dad's last-known destination: a fabled tomb on a mythical island that might be somewhere off the coast of Japan. Suddenly, the stakes couldn't be higher for Lara must learn to push herself beyond her limits as she journeys into the unknown.
Official Site
Trailer
---
The Strangers: Prey at Night
R
for horror violence and terror throughout, and for language


Christina Hendricks, Martin Henderson

-

1 hr. 25 mins.
A family's road trip takes a dangerous turn when they arrive at a secluded mobile home park to stay with some relatives and find it mysteriously deserted. Under the cover of darkness, three masked psychopaths pay them a visit to test the family's every limit as they struggle to survive.
Official Site
Trailer
---
Death Wish
R
for strong bloody violence, and language throughout


Bruce Willis, Vincent D'Onofrio

-

1 hr. 48 mins.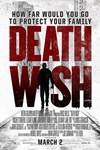 Paul Kersey becomes a divided person: A man who saves lives, and a man who takes them; a husband and father trying to take care of his family, and a shadowy figure fighting Chicago crime; a surgeon extracting bullets from suspects' bodies, and the vigilante called "The Grim Reaper" who detectives are quickly closing in on.
Official Site
Trailer
---
Red Sparrow
R
for strong violence, torture, sexual content, language and some graphic nudity


Jennifer Lawrence, Joel Edgerton

-

2 hr. 20 mins.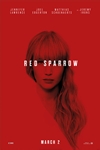 Dominika Egorova is many things. A devoted daughter determined to protect her mother at all costs. A prima ballerina whose ferocity has pushed her body and mind to the absolute limit. A master of seductive and manipulative combat. When she suffers a career-ending injury, Dominika and her mother are facing a bleak and uncertain future. That is why she finds herself manipulated into becoming the newest recruit for Sparrow School, a secret intelligence service that trains exceptional young people like her to use their bodies and minds as weapons. After enduring the perverse and sadistic training process, she emerges as the most dangerous Sparrow the program has ever produced. Dominika must now reconcile the person she was with the power she now commands, with her own life and everyone she cares about at risk, including an American CIA agent who tries to convince her he is the only person she can trust.
Official Site
Trailer
---
Game Night
R
for language, sexual references and some violence


Jason Bateman, Rachel McAdams

-

1 hr. 40 mins.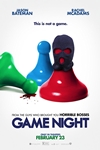 Bateman and McAdams star as Max and Annie, whose weekly couples game night gets kicked up a notch when Max's charismatic brother, Brooks (Chandler), arranges a murder mystery party, complete with fake thugs and faux federal agents. So when Brooks gets kidnapped, it's all part of the game - right? But as the six uber-competitive gamers set out to solve the case and win, they begin to discover that neither this game - nor Brooks - are what they seem to be. Over the course of one chaotic night, the friends find themselves increasingly in over their heads as each twist leads to another unexpected turn. With no rules, no points, and no idea who all the players are, this could turn out to be the most fun they've ever had... or game over.
Official Site
Trailer
---
Peter Rabbit
PG
for some rude humor and action


James Corden, Rose Byrne

-

1 hr. 34 mins.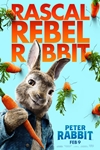 Peter Rabbit, the mischievous and adventurous hero who has captivated generations of readers, now takes on the starring role of his own irreverent, contemporary comedy with attitude. In the film, Peter's feud with Mr. McGregor (Domhnall Gleeson) escalates to greater heights than ever before as they rival for the affections of the warm-hearted animal lover who lives next door (Rose Byrne). James Corden voices the character of Peter with playful spirit and wild charm, with Margot Robbie, Elizabeth Debicki, and Daisy Ridley performing the voice roles of the triplets, Flopsy, Mopsy, and Cottontail.
Official Site
Trailer
---
The Greatest Showman Sing-A-Long
PG
for thematic elements including a brawl


Hugh Jackman, Zac Efron

-

1 hr. 45 mins.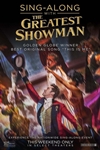 America is singing along with the most entertaining movie of the year and now you can too. This weekend, attend a special sing-along screening of The Greatest Showman, the Golden Globe winner for Best Original Song. Join in at select theaters starting this Friday, January 12. Tickets on sale now!
Official Site
Trailer
---
Paddington 2
PG
for some action and mild rude humor


Hugh Grant, Brendan Gleeson

-

1 hr. 43 mins.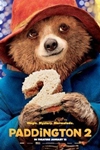 Following the worldwide hit "Paddington," one of the most successful family films of all time, this much-anticipated sequel finds Paddington (Ben Whishaw) happily settled with the Brown family in London, where he has become a popular member of the local community, spreading joy and marmalade wherever he goes. While searching for the perfect present for his beloved Aunt Lucy's hundredth birthday, Paddington sees a unique pop-up book in Mr. Gruber's antique shop, and embarks upon a series of odd jobs to buy it. But when the book is stolen, it's up to Paddington and the Browns to unmask the thief.
Official Site
Trailer
---
The Greatest Showman
PG
for thematic elements including a brawl


Hugh Jackman, Zac Efron

-

1 hr. 45 mins.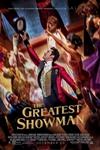 "The Greatest Showman" is a bold and original musical that celebrates the birth of show business and the sense of wonder we feel when dreams come to life. Inspired by the ambition and imagination of P.T. Barnum, The Greatest Showman tells the story of a visionary who rose from nothing to create a mesmerizing spectacle that became a worldwide sensation.
Official Site
Trailer
---
Jumanji: Welcome to the Jungle
PG-13
for adventure action, suggestive content and some language


Dwayne Johnson, Jack Black

-

1 hr. 58 mins.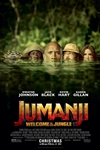 In the brand new adventure Jumanji: Welcome to the Jungle, the tables are turned as four teenagers in detention are sucked into the world of Jumanji. When they discover an old video game console with a game they've never heard of, they are immediately thrust into the game's jungle setting, into the bodies of their avatars, played by Dwayne Johnson, Jack Black, Kevin Hart, and Karen Gillan. What they discover is that you don't just play Jumanji - Jumanji plays you. They'll have to go on the most dangerous adventure of their lives, or they'll be stuck in the game forever...
Official Site
Trailer
---
Ferdinand
PG
for rude humor, action and some thematic elements


John Cena, Kate McKinnon

-

1 hr. 47 mins.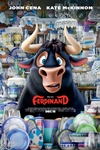 The story of a giant bull with a big heart. After being mistaken for a dangerous beast, he is captured and torn from his home. Determined to return to his family, he rallies a misfit team on the ultimate adventure. Set in Spain, Ferdinand proves you can't judge a bull by its cover.
Official Site
Trailer
---