Friend Request (Unfriend)
R
for horror violence, disturbing images, and language


Alycia Debnam-Carey, Brit Morgan

-

1 hr. 32 mins.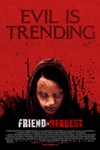 Enjoying college life as a popular student, Laura shares everything with her more than 800 friends on Facebook. But one day, after accepting a friend request from a social outcast named Marina, Laura's life is cursed, and her closest friends begin dying cruel deaths. Before her time is up, Laura must solve the mystery behind Marina and her Facebook profile, in order to break the deadly spell.
Official Site
Trailer
---
Kingsman: The Golden Circle
R
for sequences of strong violence, drug content, language throughout and some sexual material


Colin Firth, Julianne Moore

-

2 hr. 21 mins.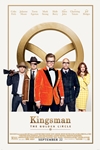 "Kingsman: The Secret Service" introduced the world to Kingsman - an independent, international intelligence agency operating at the highest level of discretion, whose ultimate goal is to keep the world safe. In "Kingsman: The Golden Circle," our heroes face a new challenge. When their headquarters are destroyed and the world is held hostage, their journey leads them to the discovery of an allied spy organization in the US called Statesman, dating back to the day they were both founded. In a new adventure that tests their agents' strength and wits to the limit, these two elite secret organizations band together to defeat a ruthless common enemy, in order to save the world, something that's becoming a bit of a habit for Eggsy.
Official Site
Trailer
---
The LEGO Ninjago Movie
PG
for some mild action and rude humor


Dave Franco, Justin Theroux

-

1 hr. 41 mins.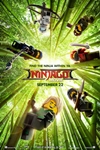 In this big-screen NINJAGO adventure, the battle for NINJAGO City calls to action young Master Builder Lloyd, aka the Green Ninja, along with his friends, who are all secret ninja warriors. Led by Master Wu, as wise-cracking as he is wise, they must defeat evil warlord Garmadon, The Worst Guy Ever, who also happens to be Lloyd's dad. Pitting mech against mech and father against son, the epic showdown will test this fierce but undisciplined team of modern-day ninjas who must learn to check their egos and pull together to unleash their inner power of Spinjitzu.
Official Site
Trailer
---
American Assassin
R
for strong violence throughout, some torture, language and brief nudity


Dylan O'Brien, Michael Keaton

-

1 hr. 51 mins.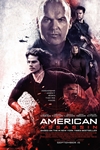 AMERICAN ASSASSIN follows the rise of Mitch Rapp a CIA black ops recruit under the instruction of Cold War veteran Stan Hurley. The pair is then enlisted by CIA Deputy Director Irene Kennedy to investigate a wave of apparently random attacks on both military and civilian targets. Together the three discover a pattern in the violence leading them to a joint mission with a lethal Turkish agent to stop a mysterious operative intent on starting a World War in the Middle East.
Official Site
Trailer
---
mother!
R
for strong disturbing violent content, some sexuality, nudity and language


Jennifer Lawrence, Javier Bardem

-

2 hr. 1 mins.
A couple's relationship is tested when uninvited guests arrive at their home, disrupting their tranquil existence. From filmmaker Darren Aronofsky (Black Swan, Requiem for a Dream), mother! stars Jennifer Lawrence, Javier Bardem, Ed Harris and Michelle Pfeiffer in this riveting psychological thriller about love, devotion and sacrifice.
Official Site
Trailer
---
Home Again
PG-13
for some thematic and sexual material


Reese Witherspoon, Michael Sheen

-

1 hr. 37 mins.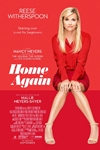 HOME AGAIN stars Reese Witherspoon as Alice Kinney in a modern romantic comedy. Recently separated from her husband, (Michael Sheen), Alice decides to start over by moving back to her hometown of Los Angeles with her two young daughters. During a night out on her 40th birthday, Alice meets three aspiring filmmakers who happen to be in need of a place to live. Alice agrees to let the guys stay in her guest house temporarily, but the arrangement ends up unfolding in unexpected ways. Alice's unlikely new family and new romance comes to a crashing halt when her ex-husband shows up, suitcase in hand. HOME AGAIN is a story of love, friendship, and the families we create. And one very big life lesson: Starting over is not for beginners.
Official Site
Trailer
---
It
R
for violence/horror, bloody images, and for language


Bill Skarsgård, Jaeden Lieberher

-

2 hr. 15 mins.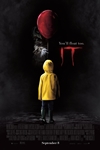 When children begin to disappear in the town of Derry, Maine, a group of young kids are faced with their biggest fears when they square off against an evil clown named Pennywise, whose history of murder and violence dates back for centuries.
Official Site
Trailer
---
Tulip Fever
R
for sexual content and nudity


Alicia Vikander, Dane DeHaan

-

1 hr. 47 mins.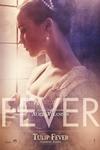 Tulip Fever is set in 17th century Amsterdam and follows a married woman who begins a passionate affair with an artist hired to paint her portrait during the height of "tulip mania". The lovers gamble on the booming market for tulip bulbs as a way to raise money to run away together.
Official Site
Trailer
---
All Saints
PG
for thematic elements


Cara Buono, John Corbett

-

1 hr. 48 mins.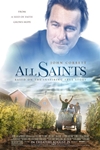 Based on the inspiring true story of a salesman-turned-pastor, the tiny church he was ordered to shut down, and a group of refugees from Southeast Asia. Together, they risked everything to plant seeds for a future that might just save them all.
Official Site
Trailer
---
The Hitman's Bodyguard
R
for strong violence and language throughout


Ryan Reynolds, Samuel L. Jackson

-

1 hr. 58 mins.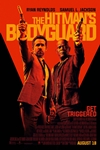 The world's top protection agent gets a new client: a hit man who came in from the cold. They've been on the opposite ends of a bullet for years. Now they must team up and have only 24 hours to get to The Hague to bring down a murderous dictator.
Official Site
Trailer
---
Logan Lucky
PG-13
for language and some crude comments


Channing Tatum, Adam Driver

-

1 hr. 59 mins.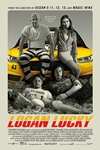 Trying to reverse a family curse, brothers Jimmy and Clyde Logan set out to execute an elaborate robbery during the legendary Coca-Cola 600 race at the Charlotte Motor Speedway.
Official Site
Trailer
---
Annabelle: Creation
R
for horror violence and terror


Stephanie Sigman, Talitha Bateman

-

1 hr. 49 mins.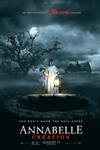 In "Annabelle: Creation", several years after the tragic death of their little girl, a dollmaker and his wife welcome a nun and several girls from a shuttered orphanage into their home, soon becoming the target of the dollmaker's possessed creation, Annabelle.
Official Site
Trailer
---
The Glass Castle
PG-13



Brie Larson, Iain Armitage

-

2 hr. 7 mins.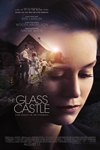 Based on one of the longest-running New York Times bestsellers, THE GLASS CASTLE tells the story of Jeannette Walls' unconventional upbringing at the hands of her deeply dysfunctional and uniquely vibrant parents, and her journey towards acceptance and fulfillment.
Official Site
Trailer
---
The Nut Job 2: Nutty By Nature
PG
for action and some rude humor


Will Arnett, Katherine Heigl

-

1 hr. 26 mins.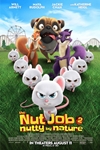 Surly Squirrel (Will Arnett) and the gang are back. We are once again in Oakton where the evil mayor has decided to bulldoze Liberty Park and build a dangerous amusement park in its place. Surly and his ragtag group of animal friends band together to save their home, defeat the mayor, and take back the park.
Official Site
Trailer
---
The Dark Tower
PG-13
for thematic material including sequences of gun violence and action


Idris Elba, Matthew McConaughey

-

1 hr. 34 mins.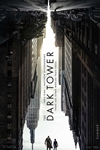 There are other worlds than these. Stephen King's The Dark Tower, the ambitious and expansive story from one of the world's most celebrated authors, makes its launch to the big screen. The last Gunslinger, Roland Deschain (Idris Elba), has been locked in an eternal battle with Walter O'Dim, also known as the Man in Black (Matthew McConaughey), determined to prevent him from toppling the Dark Tower, which holds the universe together. With the fate of the worlds at stake, good and evil will collide in the ultimate battle as only Roland can defend the Tower from the Man in Black.
Official Site
Trailer
---
Kidnap
R
for violence and peril


Halle Berry, Sage Correa

-

1 hr. 34 mins.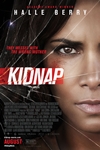 A typical afternoon in the park turns into a nightmare for single mom Karla Dyson (Academy Award winner Halle Berry) when her son suddenly disappears. Without a cell phone and knowing she has no time to wait for police help, Karla jumps in her own car and sets off in pursuit of the kidnappers. A relentless, edge-of-your seat chase ensues, where Karla must risk everything to not lose sight of her son.
Official Site
Trailer
---
The Emoji Movie
PG
for rude humor


Anna Faris, T.J. Miller

-

1 hr. 31 mins.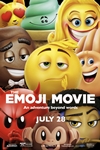 Hidden within the messaging app is Textopolis, a bustling city where all your favorite emojis live, hoping to be selected by the phone's user. In this world, each emoji has only one facial expression - except for Gene, an exuberant emoji who was born without a filter and is bursting with multiple expressions. Determined to become "normal" like the other emojis, Gene enlists the help of his handy best friend Hi-5 and the famous code breaker emoji Jailbreak. Together, they embark on an epic "app-venture" through the apps on the phone, each its own wild and fun world, to find the Code that will fix Gene. But when a greater danger threatens the phone, the fate of all emojis depends on these three unlikely friends who must save their world before it's deleted forever.
Official Site
Trailer
---
Girls Trip
R
for crude and sexual content throughout, pervasive language, brief graphic nudity, and drug material


Regina Hall, Queen Latifah

-

2 hr. 2 mins.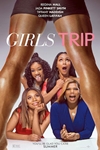 When four lifelong friends: Regina Hall, Queen Latifah, Jada Pinkett Smith and Tiffany Haddish - travel to New Orleans for the annual Essence Festival, sisterhoods are rekindled, wild sides are rediscovered, and there's enough dancing, drinking, brawling and romancing to make the Big Easy blush.
Official Site
Trailer
---
War for the Planet of the Apes
PG-13
for sequences of sci-fi violence and action, thematic elements, and some disturbing images


Andy Serkis, Woody Harrelson

-

2 hr. 20 mins.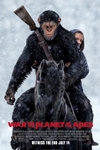 In War for the Planet of the Apes, the third chapter of the critically acclaimed blockbuster franchise, Caesar and his apes are forced into a deadly conflict with an army of humans led by a ruthless Colonel. After the apes suffer unimaginable losses, Caesar wrestles with his darker instincts and begins his own mythic quest to avenge his kind. As the journey finally brings them face to face, Caesar and the Colonel are pitted against each other in an epic battle that will determine the fate of both their species and the future of the planet.
Official Site
Trailer
---
Spider-Man: Homecoming
PG-13
for sci-fi action violence, some language and brief suggestive comments


Tom Holland, Michael Keaton

-

2 hr. 13 mins.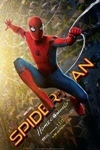 A young Peter Parker/Spider-Man begins to navigate his newfound identity as the web-slinging super hero. Thrilled by his experience with the Avengers, Peter returns home, where he lives with his Aunt May, under the watchful eye of his new mentor Tony Stark. Peter tries to fall back into his normal daily routine - distracted by thoughts of proving himself to be more than just your friendly neighborhood Spider-Man - but when the Vulture emerges as a new villain, everything that Peter holds most important will be threatened.
Official Site
Trailer
---
Despicable Me 3
PG
for action and rude humor


Kristen Wiig, Trey Parker

-

1 hr. 30 mins.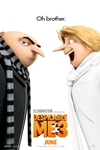 The team who brought you Despicable Me, Despicable Me 2 and Minions, returns to continue the adventures of Gru, Lucy, their adorable daughters - Margo, Edith and Agnes - and the Minions. Villain Balthazar Bratt is a former child star who's grown up to become obsessed with the character he played in the '80s, and proves to be Gru's most formidable nemesis to date.
Official Site
Trailer
---
Baby Driver
R
for violence and language throughout.


Ansel Elgort, Kevin Spacey

-

1 hr. 53 mins.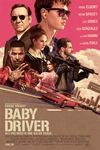 A talented, young getaway driver relies on the beat of his personal soundtrack to be the best in the game. When he meets the girl of his dreams, Baby sees a chance to ditch his criminal life and make a clean getaway. But after being coerced into working for a crime boss (Kevin Spacey), he must face the music when a doomed heist threatens his life, love and freedom.
Official Site
Trailer
---
The Big Sick
R
for language including some sexual references


Holly Hunter, Zoe Kazan

-

1 hr. 59 mins.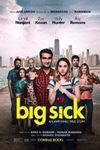 Based on the real-life courtship between Kumail Nanjiani and Emily V. Gordon, THE BIG SICK tells the story of Pakistan-born aspiring comedian Kumail, who connects with grad student Emily after one of his standup sets. However, what they thought would be just a one-night stand blossoms into the real thing, which complicates the life that is expected of Kumail by his traditional Muslim parents.
Official Site
Trailer
---
Transformers: The Last Knight
PG-13
for violence and intense sequences of sci-fi action, language, and some innuendo


Mark Wahlberg, Josh Duhamel

-

2 hr. 30 mins.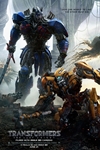 The Last Knight shatters the core myths of the Transformers franchise, and redefines what it means to be a hero. Humans and Transformers are at war, Optimus Prime is gone. The key to saving our future lies buried in the secrets of the past, in the hidden history of Transformers on Earth. Saving our world falls upon the shoulders of an unlikely alliance: Cade Yeager (Mark Wahlberg); Bumblebee; an English Lord (Sir Anthony Hopkins); and an Oxford Professor (Laura Haddock).There comes a moment in everyone's life when we are called upon to make a difference. In Transformers: The Last Knight, the hunted will become heroes. Heroes will become villains. Only one world will survive: theirs, or ours.
Official Site
Trailer
---
Cars 3
G



Armie Hammer, Nathan Fillion

-

1 hr. 49 mins.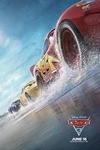 Blindsided by a new generation of blazing-fast racers, the legendary Lightning McQueen (voice of Owen Wilson) is suddenly pushed out of the sport he loves. To get back in the game, he will need the help of an eager young race technician, Cruz Ramirez (voice of Cristela Alonzo), with her own plan to win, plus inspiration from the late Fabulous Hudson Hornet and a few unexpected turns. Proving that #95 isn't through yet will test the heart of a champion on Piston Cup Racing's biggest stage!
Official Site
Trailer
---
Wonder Woman
PG-13
for sequences of violence and action, and some suggestive content


Gal Gadot, Chris Pine

-

2 hr. 21 mins.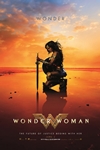 Before she was Wonder Woman, she was Diana, princess of the Amazons, trained to be an unconquerable warrior. Raised on a sheltered island paradise, when an American pilot crashes on their shores and tells of a massive conflict raging in the outside world, Diana leaves her home, convinced she can stop the threat. Fighting alongside man in a war to end all wars, Diana will discover her full powers...and her true destiny.
Official Site
Trailer
---
Girl Trip
NR



Crispian Belfrage, Suzanne Birrell-Jones

-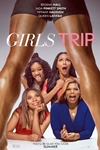 Childhood best friends, Naomi and Gretchen are on one last road trip before Gretchen moves in with John; Naomi's ex. Naomi feels betrayed and left behind, and Gretchen in annoyed with Naomi because she's morbid. The girls stop for a beer as night falls in a shady town along the Sacramento Delta, where everyone learns the hard way never to get in the middle of a catfight. Naomi and Gretchen get separated and find themselves in their own horror film. Eventually Naomi catches up with Gretchen where everyone learns the hard way never to get in the middle of a catfight. The girls make up and Gretchen's life plan continues on schedule, but not before her betrayal catches up to her and Naomi finally gets her revenge.
Official Site
Trailer
---